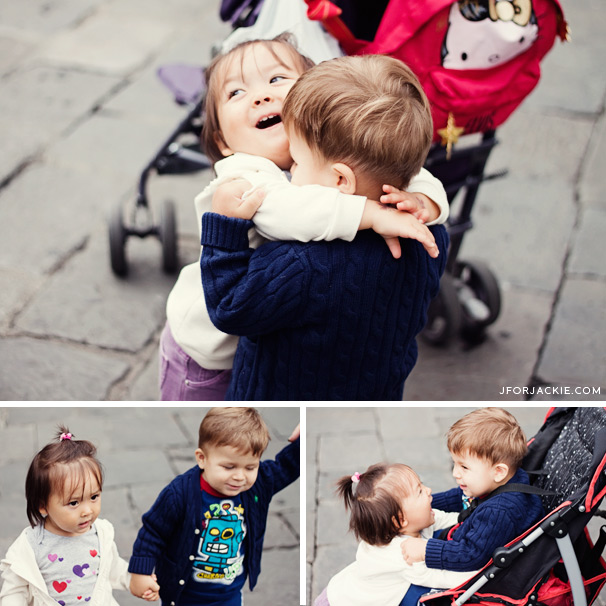 Matteo and Julienne the best of friends
Vacation was just too long for you two, look how much Julienne missed you, Matteo! These inseparable buddies were on a fun playdate in the center of Florence while Jenn and I ran some shopping errands. It was pretty adorable to see how much they wanted to hang out together and squeeze each other into tight bear hugs. At one point, they were so lovey-dovey that several older ladies stopped in their tracks to just watch these hugging sweethearts!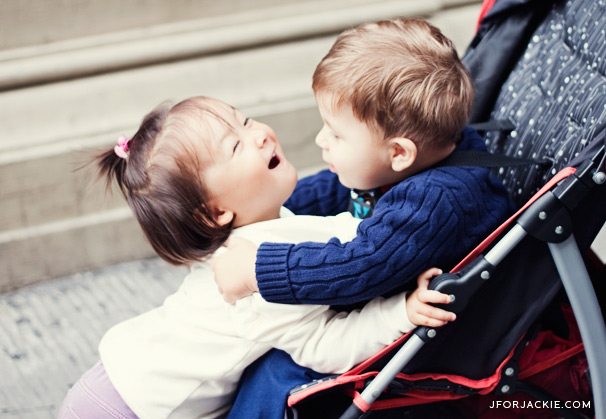 Thank you Juli, Mommy loves you.
I think when I imagined my future child, I never thought about whether he/she would be affectionate or not. Looking back, I think it would have been difficult for me if my first child was not the mushy, touchy-feely kind of kid. Being extremely smacibaci* myself, I feel so lucky and spoiled having this little affectionate dumpling to give me hugs and kisses everyday. :) I think we can safely say that Matteo is happy too!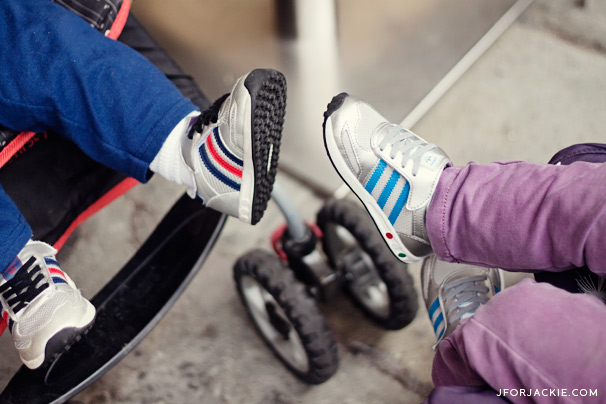 Matching Sneakers
C'mon are they not the perfect match, they even own the same sneakers (not planned, I swear)! I can't stop wondering what they will be like when they are older…pulling hair and fights or talking all day long and reading books side-by-side? What do you think?
*Note: Smacibaci means a whole lot of affection…it's Davide's made-up word derived from sbaciucchiarsi (to kiss/cuddle) and baci (kisses). Yeah…okay, maybe I can be a bit overly affectionate! Husband, aren't you happy I can now filter some of it to Juli? ha ha. Poor Juli!