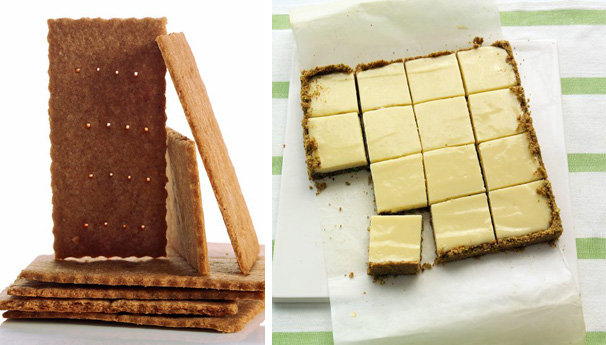 Photos via Martha Stewart
Where to find Graham Crackers in Italy
Graham crackers are tasty semi-sweet whole wheat crackers, great for making s'mores or delicious crust for cheesecake. So, where exactly can you buy graham crackers while in Italy? Well, I am here to tell you…you can't. Don't fret! I believe I finally found a suitable Italian substitute!
PAIN CROÛTE INTEGRALE
The company is Lazzaroni and their Pain Croute Integrale cracker has a graham cracker taste, but much thicker in consistency. It would definitely work as a substitute for your baking needs. I will try a graham cracker crust recipe using Lazzaroni's crackers and let you know how it comes out. I found these crackers at the Esselunga Gignoro in the cookie aisle.
Note: If you are a graham cracker purist, you can always bake your own graham crackers at home!
Happy baking!