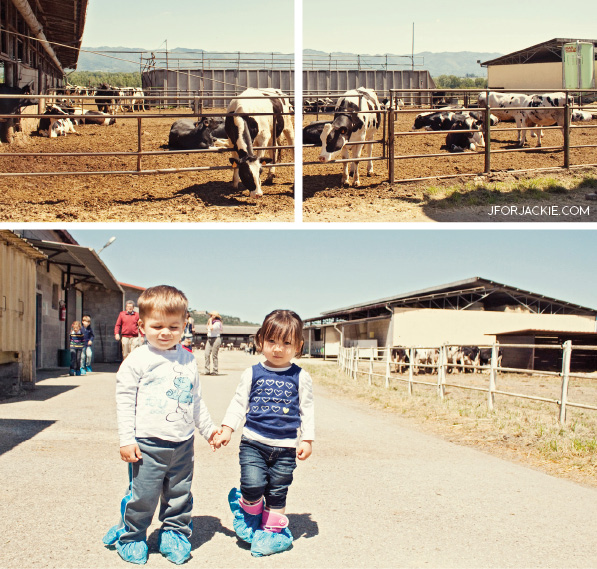 Milking some Muuuuukki
This past weekend, we took a tour of the Co.mi Agricoltura farm out in Mugello where they produce the popular milk brand, Mukki. Matteo and Julienne had fun learning about the cows and how milk is produced. Okay, that's a lie.
We (the moms/kids) didn't learn much… it was all the dads doing the learning and talking. Davide and Simone were shooting questions right and left, absorbing information about the whole entire process. I think they could literally work on the farm at this point! If you need any insight on how the cows are kept, how the milk is made or if it's worth owning a farm, please direct your questions at them.