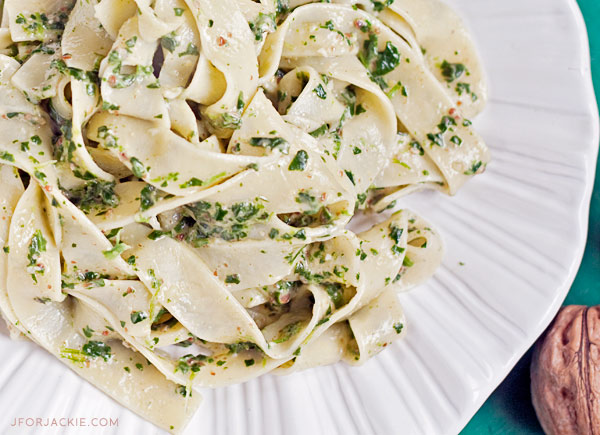 Picky Toddlers and Eating Vegetables
Toddlers can be so picky and they go through phases where they may refuse to eat certain vegetables or fruits. Just yesterday, Jennifer and I were just brainstorming new ways to sneak veggies into our children's diet.
One surefire method that works with Julienne is hiding loads of healthy goodies inside some type of sauce.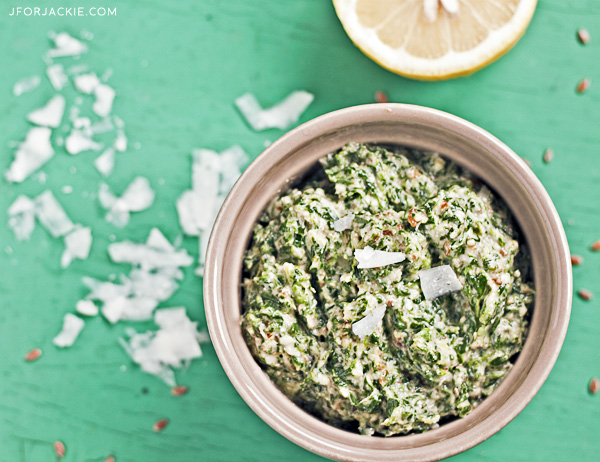 Kid-Friendly Spinach Pesto
With all this in mind, I looked around the house and came up with this easy pesto recipe using up the spinach we had in the freezer. I also added flax seeds (semi di lino), the little powerhouse seed that is full of fiber & omega-3.
If you don't have flax seeds or would like to omit them from the recipe, just substitute them with walnuts.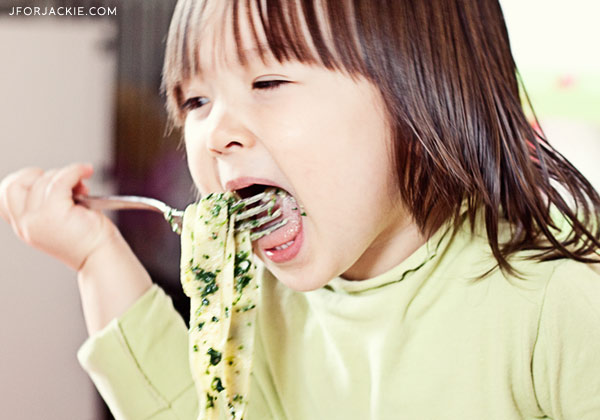 Toddler Approved Pasta
The pasta came out delicious and as you can see Julienne gobbled it all up. I think we have a winner folks!
Spinach Pesto with Flaxseed & Walnuts
Ingredients
4 cubes frozen spinach (cubetti di spinaci)
1 cup pecorino cheese coarsely grated (you can substitute with parmesan)
3 tablespoons walnuts (I used 3 large walnuts)
2 tablespoons flaxseed* ground
1/2 cup extra-virgin olive oil
3 - 4 tablespoons of water
1 - 2 small garlic cloves peeled (we love garlic, so we used 2)
1/2 small lemon
salt to taste
Instructions
Defrost the frozen spinach cubes. I like to save time and pop the spinach cubes in the microwave with a few tablespoons of water, on high for 1 minute (20 second bursts).
Squeeze out as much water (save this water) out of the spinach, set aside in a separate bowl.
Ground the flaxseed in a food processor.
Add in the walnuts, half of the cheese, garlic and half of the oil, pulse until it starts becoming a pesto-like consistency.
Add in the spinach, the rest of the cheese and the oil, continue pulsing.
If it doesn't seem creamy enough, add in a few tablespoons of the spinach water you saved. I added about 2 tablespoons of the water.
Squeeze the lemon juice into the mixture and pulse again.
Salt to taste.
Notes
This spinach pesto would be a delicious sauce for pasta, topped on grilled chicken or even on baked fish.
http://jforjackie.com/2014/03/spinach-pesto-flaxseed-walnuts/
j for jackie copyright © 2014. all rights reserved.