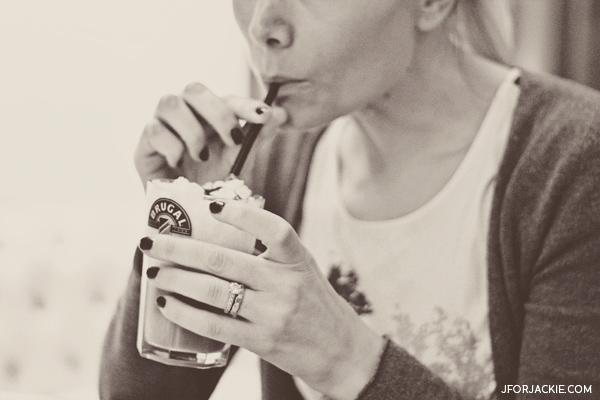 American Coffee in Florence, say What?!
I just went to the newly opened Mug Cafè near Piazza Santa Croce and had the most delicious After Eight Coffee. The coffee was topped with freshly made panna (cream), just the way I like it, light and fluffy.
It's great that we finally found a place that serves flavored American style coffee in Florence and makes it well. The major plus, you can tell them "da portare via" (take away) and drink your coffee on the go.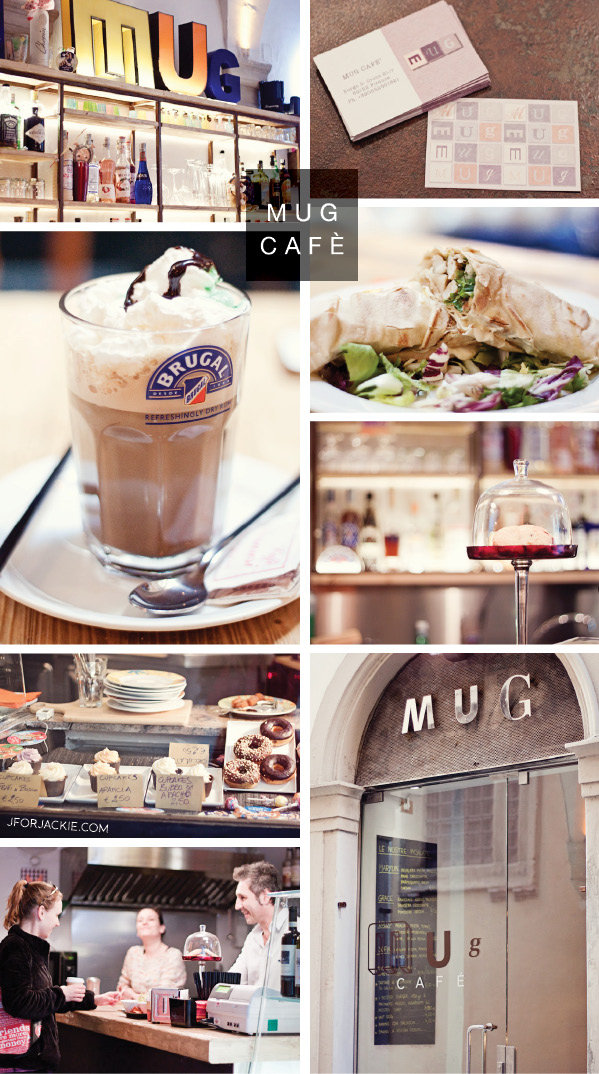 Cheddar Cheddar Cheddar Cheese
My favorite thing on their menu, burgers with cheddar cheese. Oh hell yes, cheddar cheese in Florence! As soon as we are back to eating bread, Davide is taking me for some juicy burger eating.
So, I didn't actually get anything to eat, but Jennifer and Elydia both ordered the chicken caesar wraps. They were served toasty warm and had a great homemade sauce (which if you ask, they will bring you more for dipping). Which leads me to report that the staff was super friendly and helpful.
Changing Table for Babies
Okay here is really why Mug Cafè is the bomb diggity of all coffee shops in Florence… they have a baby changing table in the bathroom. Maybe I am weird like that, but as a mom it is important to know that a place has this service. It is almost nonexistent to find a clean and easy place to change your baby while in the center of Florence and when I saw this, I think I automatically gave them 5 stars! No joke.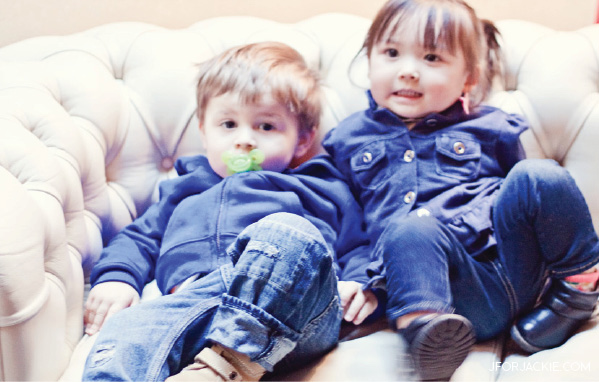 Couch Potatoes
What were the little rascals doing while we ate and drank our coffee? Chillin' like villains on the couch of course! Well, that was after they chased each other around the whole place several times, ha taking a breather. (:
Two thumbs up Mug Cafè! I will also report back after I try out their aperitivo, available from Thursday to Saturday.
Leave me a comment and let me know where you like to go in Florence to get your American coffee fix.
Mug Cafè
Address: Via Borgo Santa Croce, 21
Phone: +39 055 200 1821
Hours of Operation: Monday through Wednesday 8am – 6:30pm | Thursday through Saturday 8am – late | Sundays closed
Facebook: Mugcafefirenze
Services: Free wi-fi and baby changing table in the bathroom!