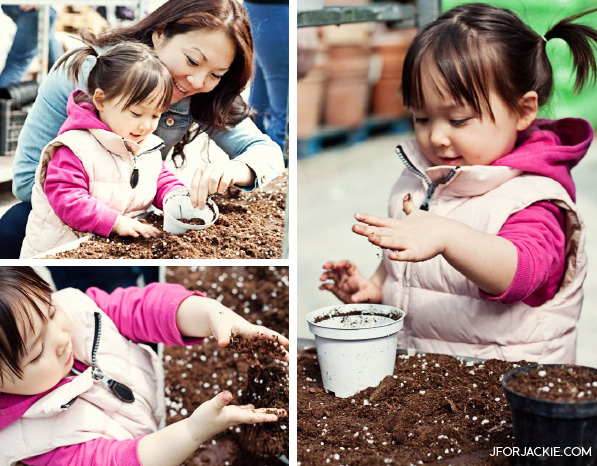 Top Left photo taken by Davide Plaisant
Festival dei Bambini (Kids' festival)
All weekend long, the city held free events for children of all ages. It was super fun and interactive. Our favorite event was planting seeds with Floricoltura Vannucci.
Julienne really enjoyed this event. We were taught how to carefully pot a zucchini seed and how to take care of tomato plants. Being a toddler, she was mainly interested in potting and repotting her zucchini seeds. (: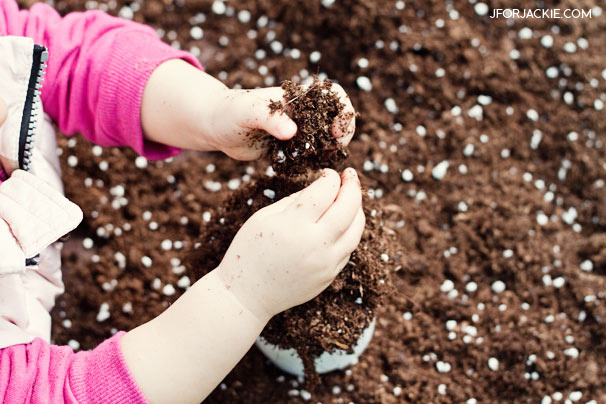 Fun with Soil
Julienne might have a green thumb like her a-ji! We even got to take home the zucchini and tomato plants that Juli potted herself. After walking around admiring all the beautiful flowers and plants, we ended up buying a deliciously tall cilantro plant. Fresh guacamole anyone?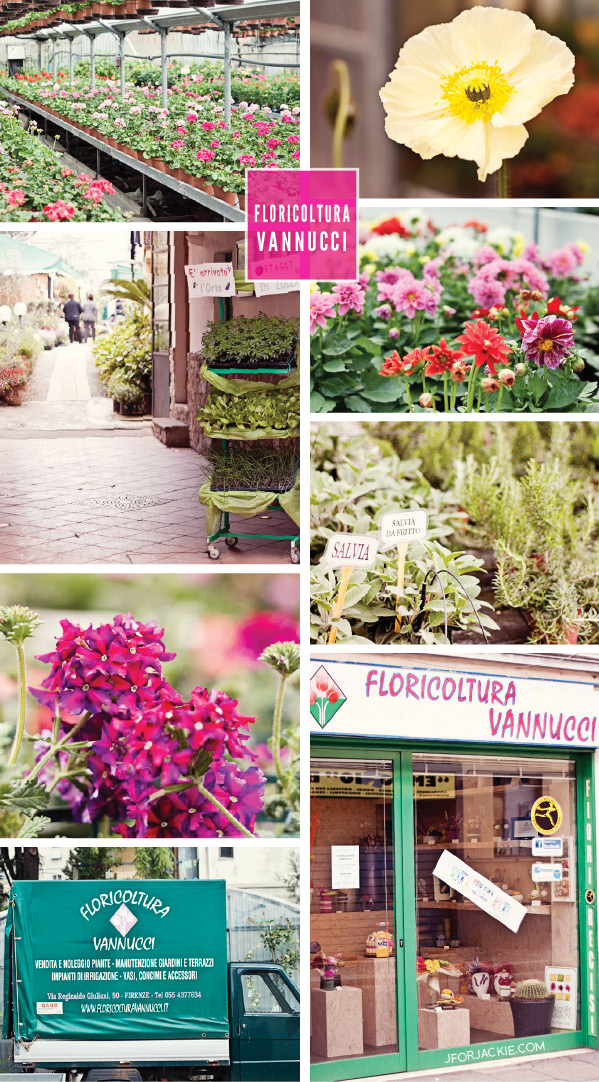 Herbs, Flowers, Trees and more
Although the location isn't in the center of Florence, it is definitely worth a trip to Floricoltura Vannucci. If you are looking to buy some herbs, flowers or even your next Christmas tree, this is your place.
Their selection is huge and the prices are great! Floricoltura Vannucci also holds other cultural events throughout the year, I believe the next one will be in June. I will keep you posted.
Two thumbs up Floricoltura Vannucci, we will be back soon!
Can't wait for our zucchini and tomato plants to sprout! Do you have a favorite place to go when you're out buying plants or flowers in Florence?
Floricoltura Vannucci
Address: Via Reginaldo Giuliani, 50
Phone: +39 055 43 77 634
Hours of Operation: Monday through Saturday 8:00am – 13:00pm, 15:30pm – 19:00pm | Sundays closed
Facebook: FloricolturaVannucci
Website: http://www.floricolturavannucci.it/