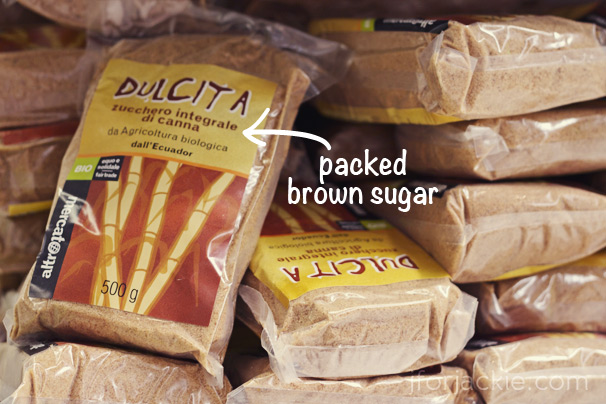 Packed brown sugar= Zucchero integrale di canna
For the longest time, I didn't know where to find packed brown sugar in Italy. Try to use hand motions to describe the difference between regular and packed sugar. Major fail. So, for the folks who are having the same problem…packed brown sugar is called zucchero integrale di canna. I have seen one other kind at NaturaSì, but if you go into a larger supermarket you will almost always find this one by Altromercato.
At the Esselunga supermarket in Florence, you will see it at the head of an aisle, specifically dedicated to this brand and other bio products.
Delicious Recipes with packed brown sugar
Brown Sugar Apple pie
Brown Sugar Barbecue Chicken Drumsticks