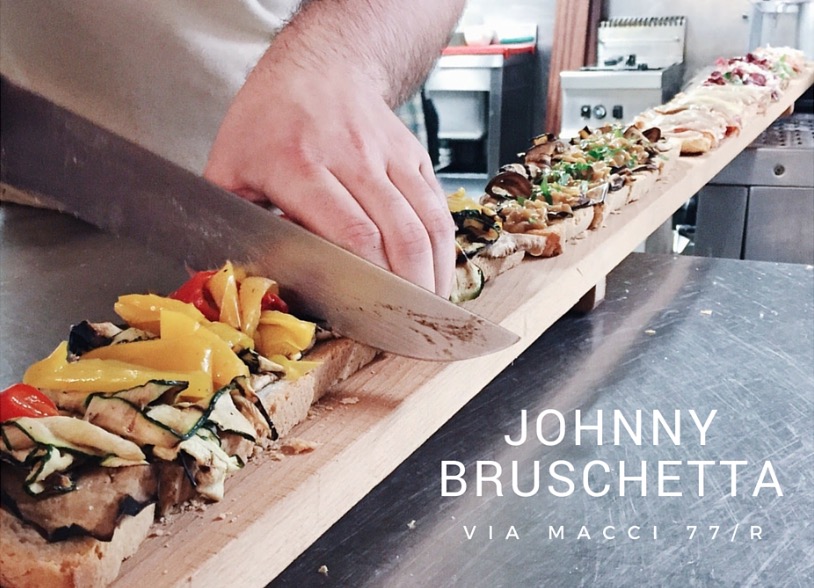 Bruchetteria in Florence
I had the recent opportunity through a fantastic yelp event to taste the wonders of this newly opened bistro, Johnny Bruschetta. It is centrally located near the Sant'Ambrogio/Santa Croce area of Florence.
I can't help but be in love with a place that has bruschetta by the meter!