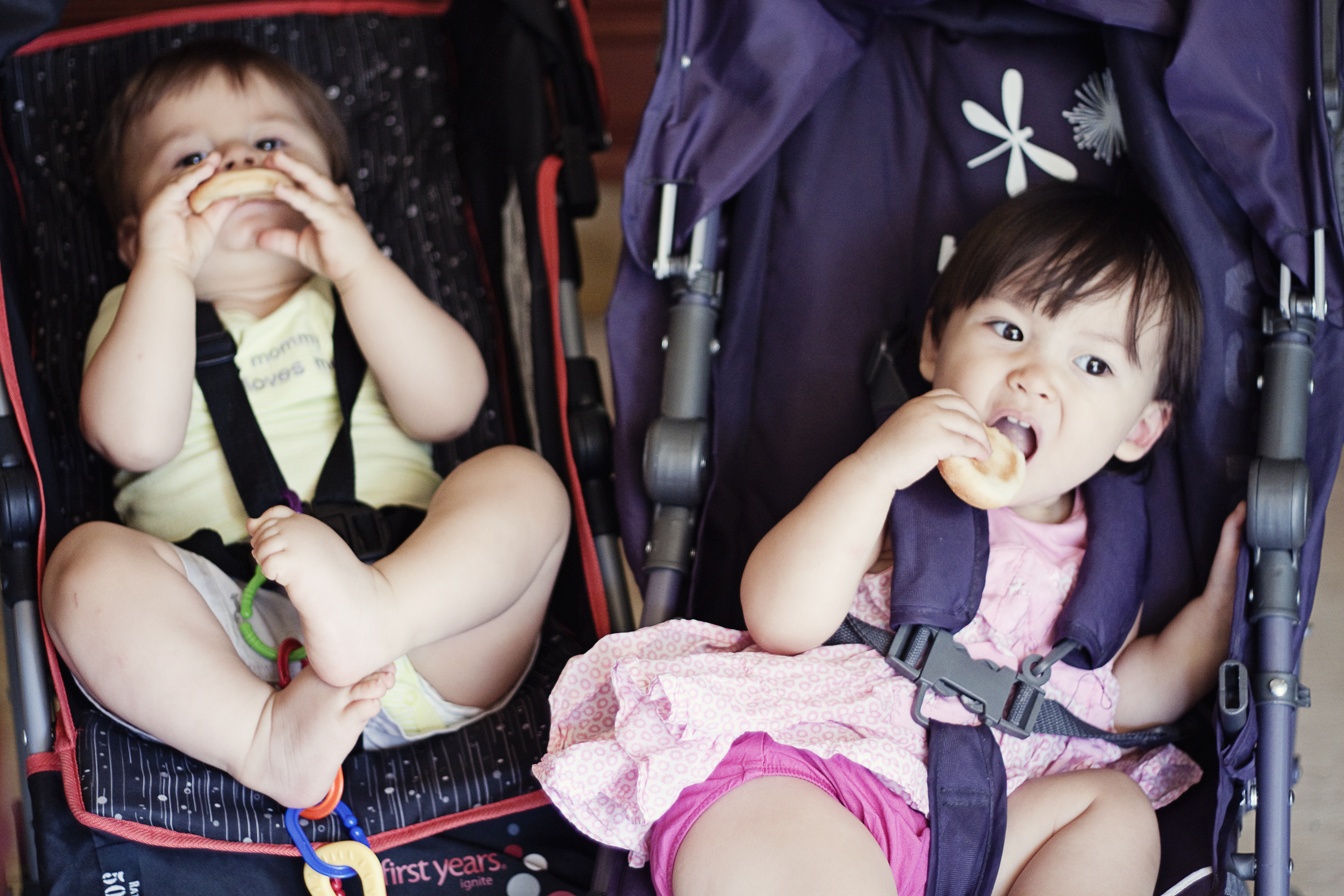 Hanging with Jennifer and Matteo
Julienne and I tagged along on Jennifer and Matteo's errand day – afterwards, we took a little snack break at Pasticceria Dolce Morso (Via Lanza 22r). The little tykes ate mini schiacciata snacks while we drank coffee and chatted.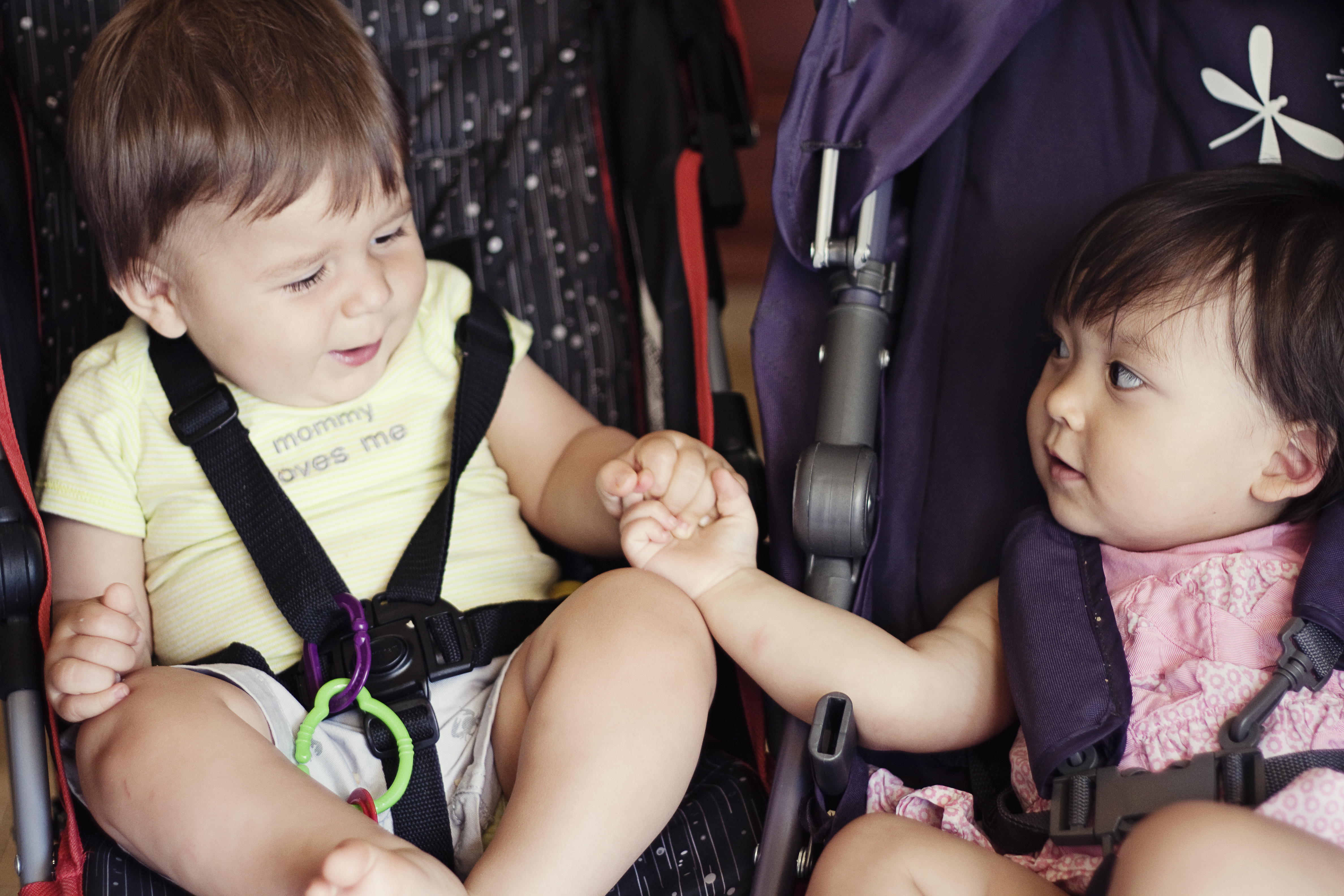 Chaperoning Matteo and Juli on their date
We leave them alone for a few minutes thinking they were happily eating their schiacciata…only to see them trying to reach across their strollers to hold hands! ha ha. What started out as just a snack break, turned into Julienne and Matteo's first date!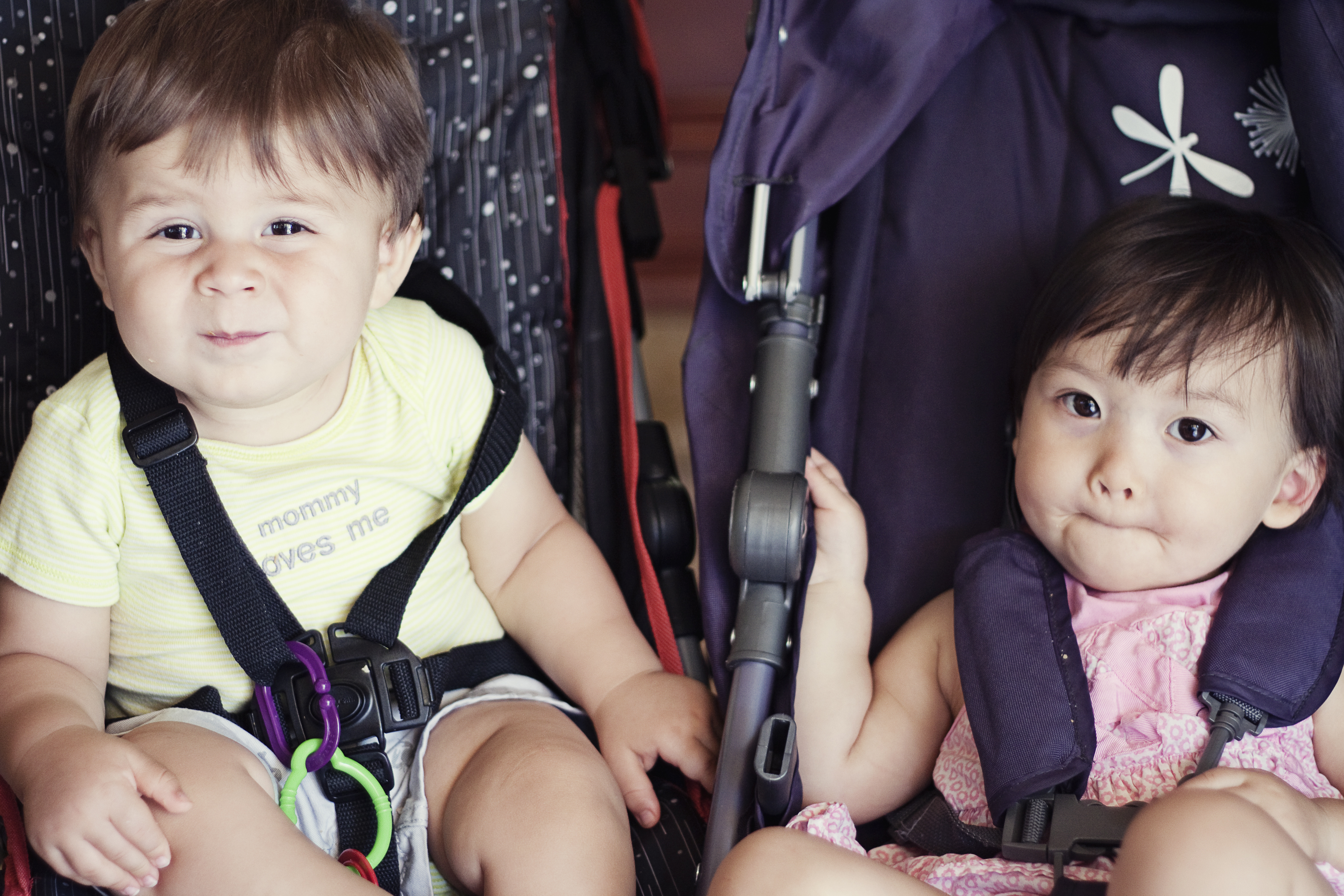 Caught in the act
Mommy, we are innocent! :) I cannot wait until they are talking – wonder what they will say to each other? They already have so much in common, both very affection babies who love holding hands and hugging!
We love you munchkins!