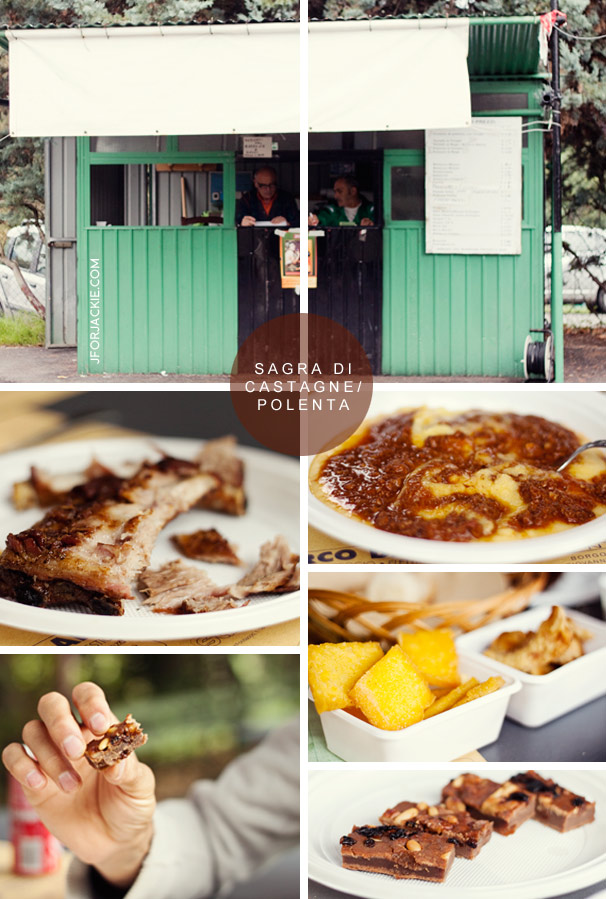 Sagra di Castagne & Polenta in Ronta
The famous chestnut festival is located in Marradi, but we prefer Ronta (Borgo San Lorenzo), a smaller town nearby that holds a Chestnut/Polenta Festival in October. You order from these guys in the green booth and then you sit inside or outside, give your white slip to one of the staff members and they bring out your food. We always order the polenta al ragù and/or funghi (mushroom), polenta fritta (fried polenta), rosticciana (Tuscan spare ribs), pollo (chicken) and for dessert the castagnaccio (chestnut flour cake). Everything is always yummy!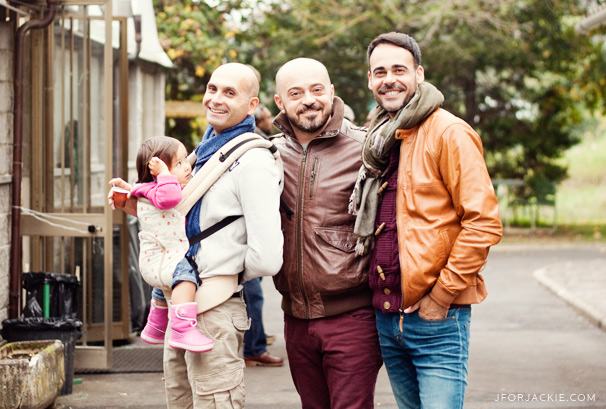 Satisfied Stomachs
We went to the festival this year with zio Cesare and zio Raul, this was their first Ronta experience and from their smiles after eating, I would say two thumbs up!