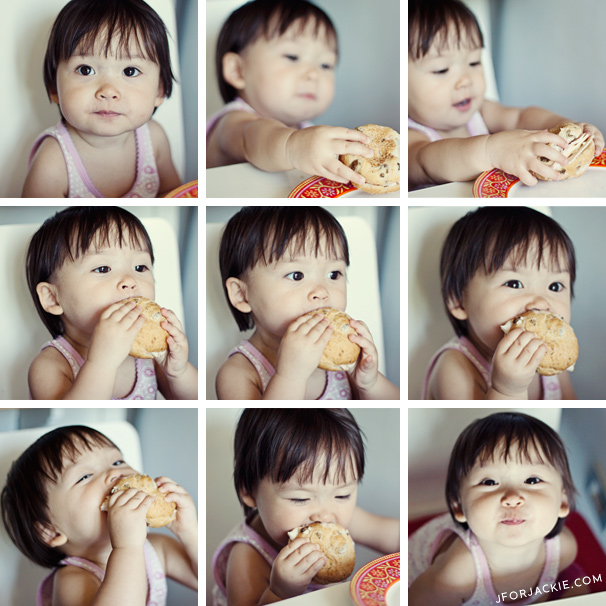 When I grow up, I wanna EAT like you
In the last two months, Julienne refuses to sit in a high chair – she wants to sit in a grownup chair and even eat like a grownup. It is kinda hilarious to see her actually eat a sandwich like an adult…instead of eating just the filling and picking small pieces of the bread to eat or throw on the ground. What a good little adult you are!
We love these mini rolls from Esselunga, so perfect for making Julienne-sized olive bread panini, yummy even by itself!