Moms + Night Off = Margarita Madness
Jennifer and I took a mom's night off yesterday and went to check out the new I'Margaritaio Bar (Via dell'Anguillara, 70) for some happy hour fun. The cocktail bar is located on the left side of the Tribunale in Piazza San Firenze. It is hard to miss, but just look for the small entranceway and walk down the short flight of stairs into a cozy, cantina-style bar. Go during happy hour from 5:30p to 8:30p and most of the drinks are €4.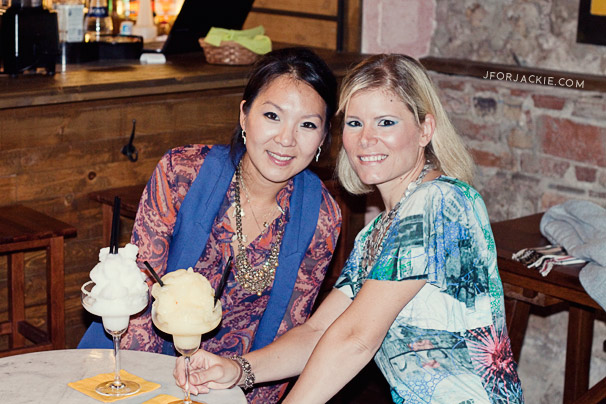 Mile-high Margaritas
Their portion sizes were huge when it came to the frozen drinks, as you can see our mango and coconut frozen margaritas were crazy tall. Our first sip went down too fast and we both had a brain freeze moment! They have over 20 flavors to choose from like cherry and even lychee! My favorite flavor was the Margarita Azul with blue curaçao and fresh lime juice.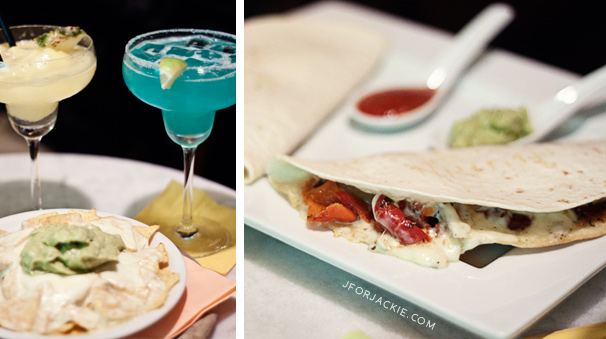 Mexican and Sardinian Menu
The menu was not extensive due to the fact that they do not have a kitchen on site – but, the nachos with cheese (€5,50) and quesadilla with scamorza and sun-dried tomatoes (€7,50) were not bad. It was also surprising and nice to see that they had pane carasau and Ichnusa (Sardinian flatbread and beer) on their menu, which you rarely see offered in Florence.
Note: I would suggest getting the margaritas on the rocks, the frozen version may be more aesthetically pleasing, but all that blended ice melted into a very watered down cocktail.
Overall, I would give this place one thumb up. If the food options were a bit more satisfying and the frozen cocktails more flavorful, it would definitely be a winner.