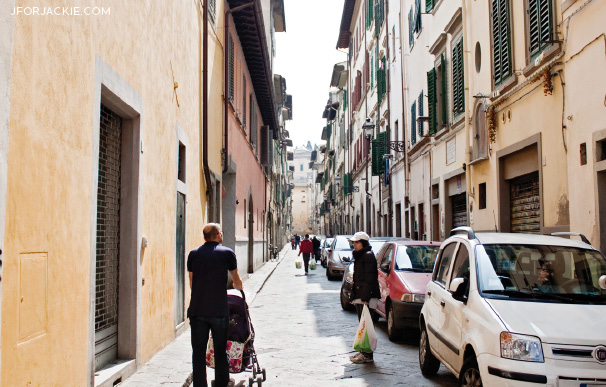 Oltrarno Bakery
We decided to head to Mama's Bakery for some breakfast bagels this weekend. It is located on a quiet street (via della chiesa 34/r) in one of my favorite areas of Florence, the Oltrarno which literally means on the other side of the Arno.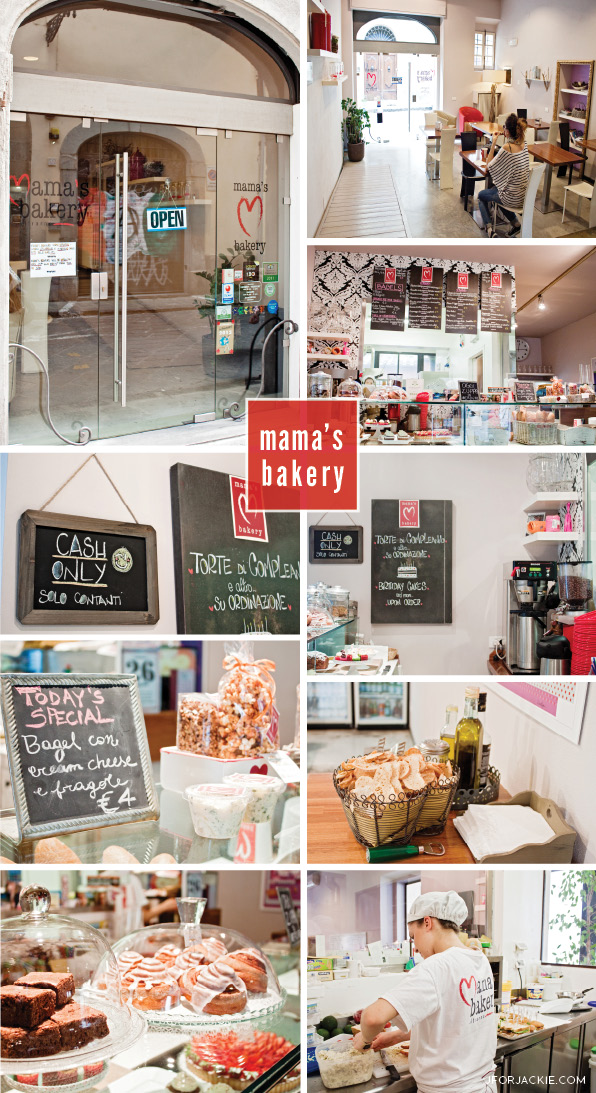 More than just Bagels
This beautiful bakery serves up American-styled goodies from bagels, muffins, brownies, cinnamon buns, sandwiches to caramel popcorn. Yea, a little slice of baked good heaven. Need a coffee fix, no problem… grab a cup of American coffee and with an additional €2 purchase of food, you can get one free refill.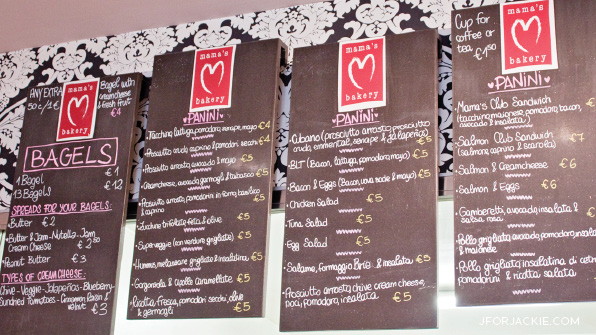 Menu and Prices
The menu had reasonable prices ranging from €1 – €7 for food and drinks. We may have to come back to try their chicken salad – it's hard to find that offered here in Florence. They also bake cakes to order and have a service set up with The Food for fast delivery service to your home or office.
Please Note: Cash only bakery, so bring your euros!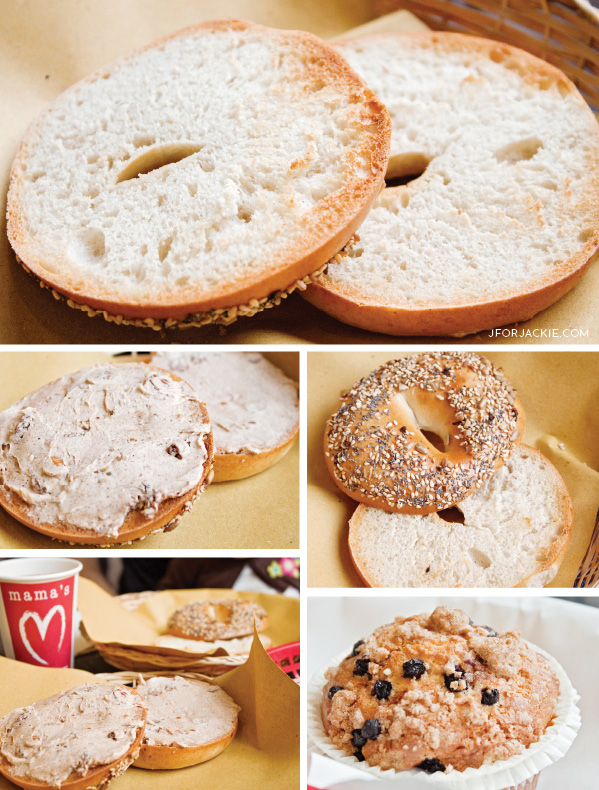 New York Style Bagels
Finding good bagels in Florence can be tough and I like my bagels to be big, fat and extremely chewy on the inside (yes, I'm a picky bagel eater). Mama's Bakery bagels were not as chewy-doughy as I like, but still scrump-dilly-umptious. My favorite part, their homemade cinnamon raisin & walnut cream cheese. I know!
Can you say, delish.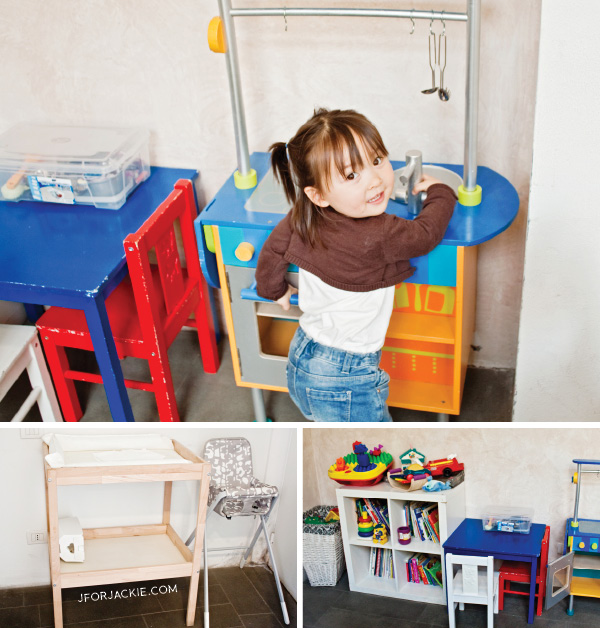 Kid friendly Bakery
Out of all the various places to eat a bagel in Florence, this one definitely ranks top for the atmosphere and extra services offered. You know how I love finding places that offer a changing table for kids, but they offered an extra bonus –> a children's play area with book sharing!
Seriously, how smart is that?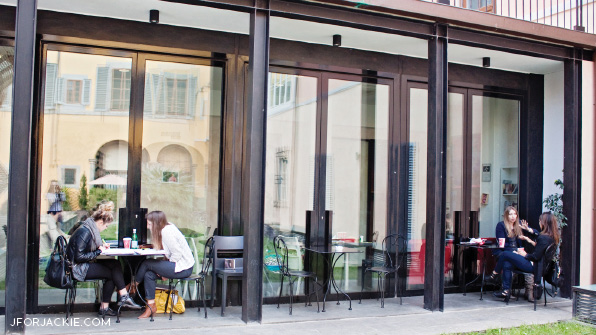 Outdoor seating
Past the children's area and out the door is a beautiful grassy area where you can enjoy your food, talk with friends, study or just enjoy the day. Two thumbs up Mama's Bakery!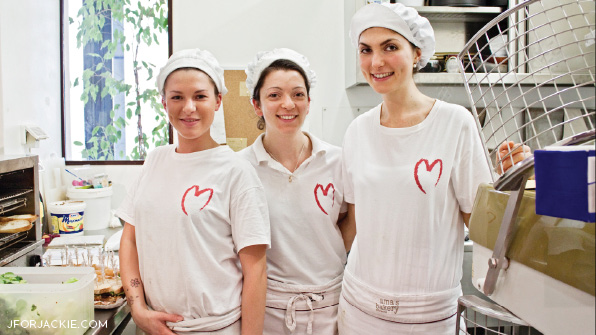 Friendly Staff
Go visit the friendly Mama's Bakery staff and go get thee some bagels! Ciao ciao Lavinia, Caterina and Sara, we'll be seeing you soon!
Mama's Bakery
Address: Via della chiesa, 34/r
Phone: +39 055 219214
Hours of Operation: Monday to Friday 8am – 5pm | Saturday 9am – 3pm | Sundays closed
Facebook: Mamas-Bakery
Services: Baby changing table, children toys/books/play area & outdoor seating.