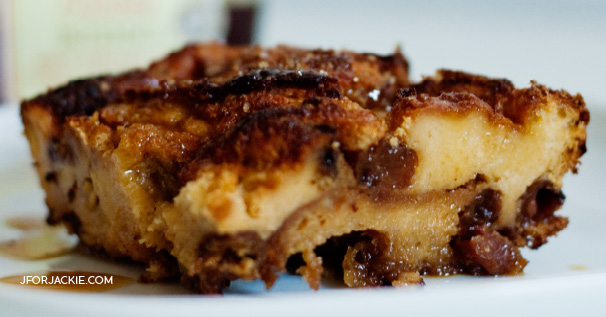 Leftover Panettone
It is kind of ridiculous how many Italian panettone* and pandoro cakes we have eaten during the holiday season in Florence. We not only buy them ourselves (chocolate chip pandoro cakes, mmm…), but we even receive them as gifts! The only problem, outside of our growing waistline, is that by January they don't taste as fresh. This week, I decided to turn one into a french toast casserole and I think we found a scrumptious solution to our leftover holiday cakes!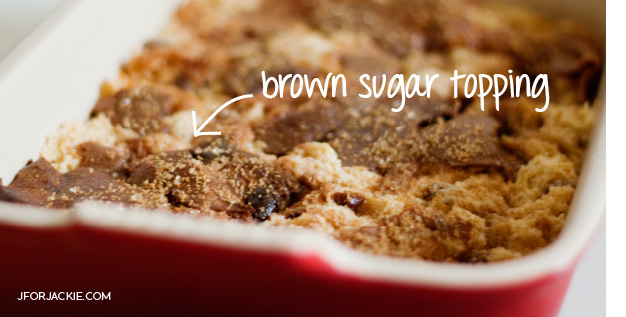 Fast Easy Preparation
I prepared the french toast casserole the night before and placed it in the fridge overnight. It was super easy to bake the next morning. Even if you don't have time to leave it in the fridge overnight, I bet it will be just as tasty! If you do try it out like that, leave me a message and let me know how it turns out.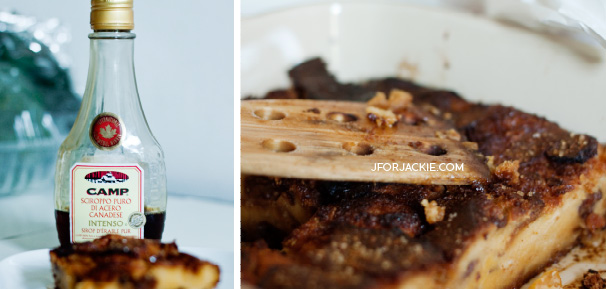 Maple Syrup in Florence
An important ingredient in this recipe is maple syrup and yes, you can easily find maple syrup in Florence. Maple syrup in Italian is sciroppo d'acero and most supermarkets carry it now.  We buy our maple syrup from Esselunga or Vivi market and one bottle can cost between €4 – €6, yea… not cheap.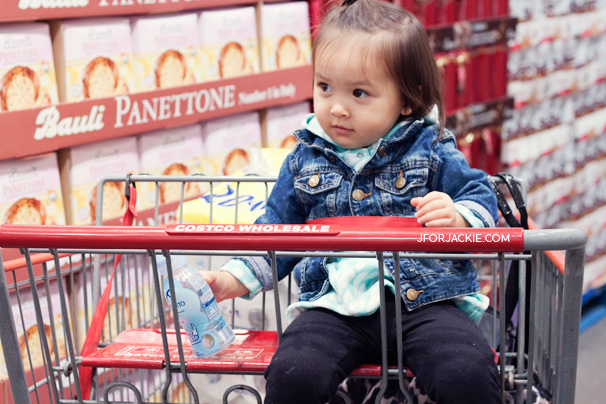 *Panettone and Pandoro
Panettone and pandoro is a traditional Italian sweet bread enjoyed during Christmas and New Year. The difference between the two is that panettone is made with raisins and candied fruit. You can also find it outside of Italy, on our recent Christmas trip to New York, we saw Bauli Panettone being sold at Costco!
Baked French Toast Casserole with Maple Syrup
Ingredients
For the French Toast:

3/4 cup maple syrup (split 1/2 and 1/4 cup)
1/2 panettone loaf
4 eggs
1 tablespoon vanilla
1/2 cup milk
1/2 tsp cinnamon
2 tsp sugar

For the Topping:

1/2 cup milk
3 tablespoon packed brown sugar
1 tsp cinnamon
pinch of salt
Instructions
Pour 1/2 cup syrup in the bottom of a flat baking pan (I used a 1¾ qt. baking dish that measures 10½" x 7" w.).
Whisk together eggs, 1/2 cup of milk and vanilla in a separate bowl until blended.
Break apart the cake/bread in chunks and start layering the pieces in the bottom of the baking pan.
Mix cinnamon and sugar, sprinkle on top of the first layer of cake/bread.
Pour the entire egg, milk and vanilla mixture over the cake/bread.
Place the remaining cake/bread on top, creating a second layer.
For the topping: mix together 1/2 cup of milk with the brown sugar, cinnamon and salt. Pour this mixture over the entire pan, making sure to soak all the cake/bread.
Drizzle 1/4 cup of maple syrup over everything.
Cover with foil and leave in the fridge overnight.
When you're ready to bake your casserole, pre-heat your oven at 175°C / 350°F.
While you are preheating your oven, take out the casserole and sprinkle some brown sugar on top.
Cook for 40 minutes if you want a more pudding type of french toast, if you want a firmer texture bake another 15 minutes.
Notes
Tips: If you jiggle the pan and the bread moves it's not done! Also, I bet it would taste great with a bit of nutmeg.
http://jforjackie.com/2014/01/baked-french-toast-casserole-maple-syrup/
j for jackie copyright © 2014. all rights reserved.