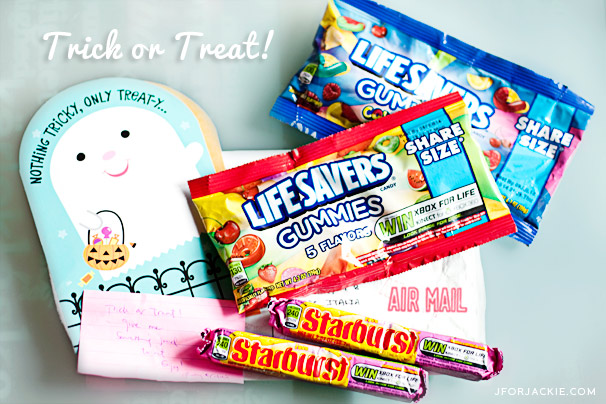 Trick or treating in Italy airmail style
We just received a package in the mail that said, open on October 31st or else… Sorry, but we couldn't resist and out of the package came yummy American candy! Nothing like a little airmail trick or treating in Italy to put a smile on your face. (: I can't wait to visit the U.S. during this fun holiday and celebrate Halloween with Julienne, the old fashioned way. Trick or Treat, give me something good to eat!
Thanks auntie Jenny and uncle Calvin!