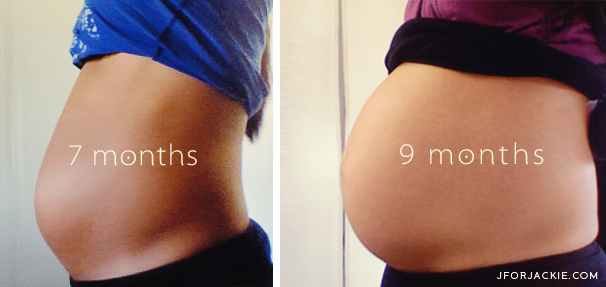 Pregnancy Stretch Marks
Does my mother have stretch marks, yes…could genetics play a role in getting those unwanted pregnancy stretch marks, yes. So, during my pregnancy, I was ready to accept my fate. But…fast forward nine months of pregnancy, a forty pound weight gain (that happened quickly in the last 6 weeks) and I am here to report, ZERO stretch marks! I believe it was one part luck and a whole lot of Mama Mio's heavenly pregnancy products.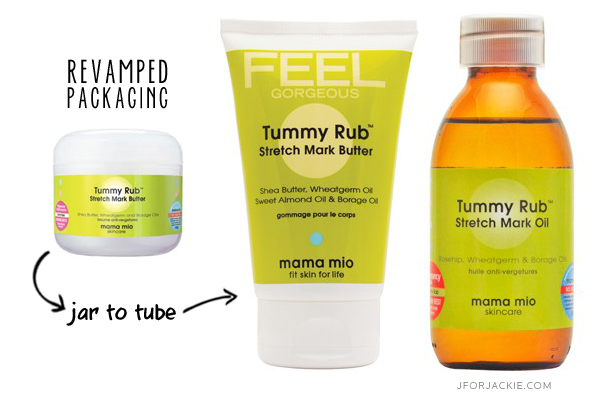 Images Courtesy of Mama Mio
Stretch Mark Prevention Routine
I don't know if it will work for everyone, but here is the routine that I followed from the start of my second trimester and until three months after Julienne was born. I would rub on the Tummy Rub Stretch Mark Butter twice a day (morning and night), from above the belly to below the butt – front, back and sides. For the last trimester, I added an extra step by coating my belly with a layer of the Tummy Rub oil before applying the cream. Both products are €28 each and I went through five jars of Tummy Rub cream and one bottle of Tummy Rub oil.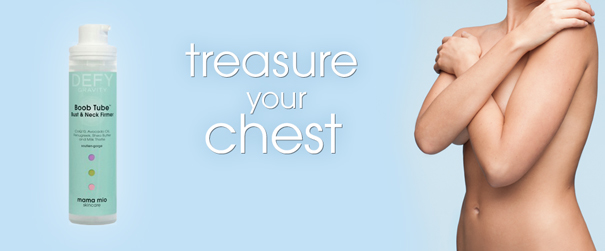 Images Courtesy of Mama Mio
Mama Mio Boob Tube
Then for good measure, just so no stretch marks showed up on the 'boob' area, I took the website's suggestion and applied the Mama Mio Boob Tube cream from my neck down to my chest.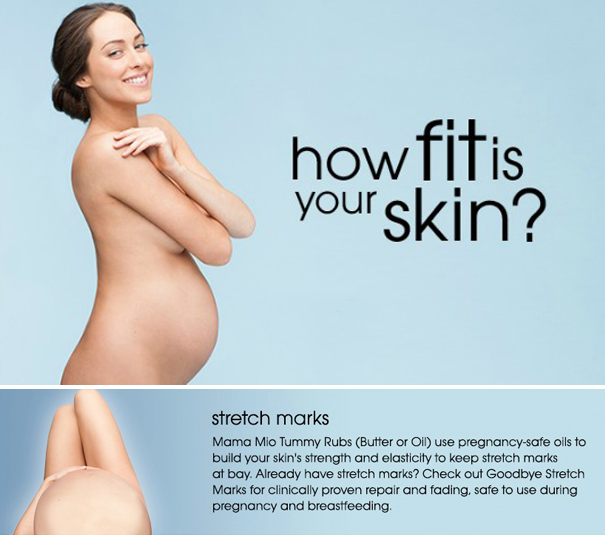 Images Courtesy of Mama Mio
Moisturize, moisturize and moisturize some more
The continual use of the Mama Mio Tummy Rub Stretch Mark products was definitely my secret weapon in my pregnancy stretch mark prevention. The Tummy Rub Butter and Oil are packed full of Omega 3, 6 and 9 and it was exactly what my skin needed to retain it's strength and elasticity. Trust me, you will be hooked after your first application, the cream is luxuriously thick and it smells great. Not to mention, it helped keep the stretching belly itchies away. (:
Two thumbs up Mama Mio!
Would love to hear from other women who happily used these products during their pregnancy, leave me a message!