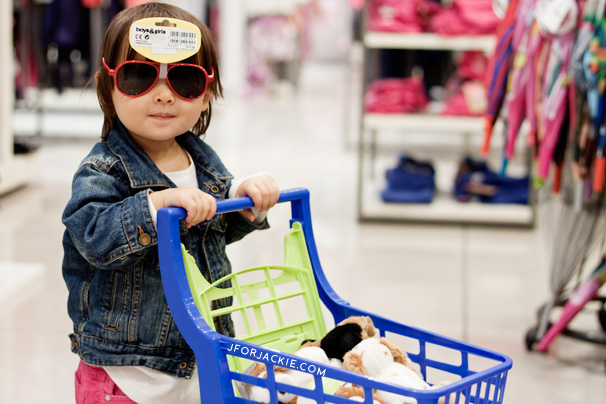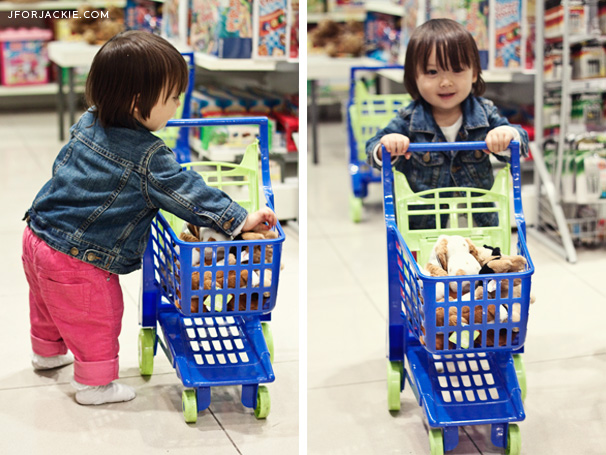 Christmas Gift Idea
We were shopping around for socks and tights yesterday, when Julienne spotted this miniature toy shopping cart and decided it was the coolest-thing-ever-in-the-whole-wide-world! I think we were in Upim playing with this shopping cart for almost 20 minutes before I tried to pry her little hands away and out of the store. I was getting nervous that some Italian employee was going to spot us and kick us out for playing with the toys for that long! Good thing the toys' section is downstairs and hidden away in the corner. he he.
Can I say, Julienne can throw a tantrum, it was not a pretty sight getting her away from her little cart. Are we hitting the terrible twos or should I have allowed her to get more play time with this fabulous toy? Daddy, I think we just found Julienne, her Christmas gift!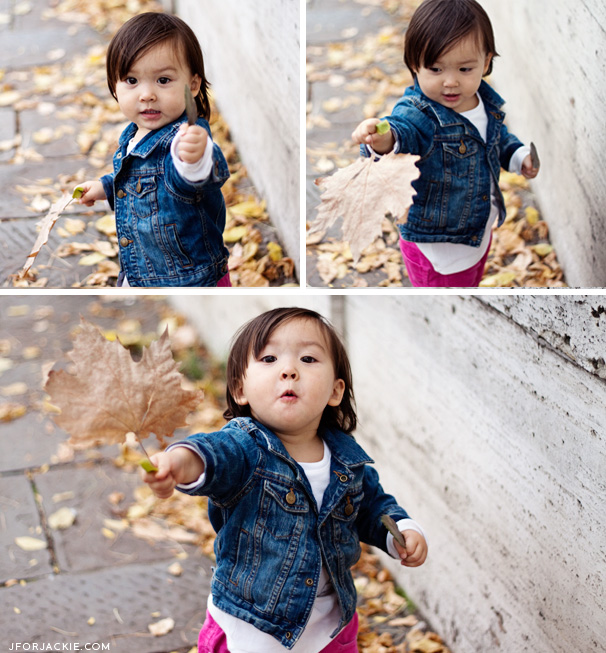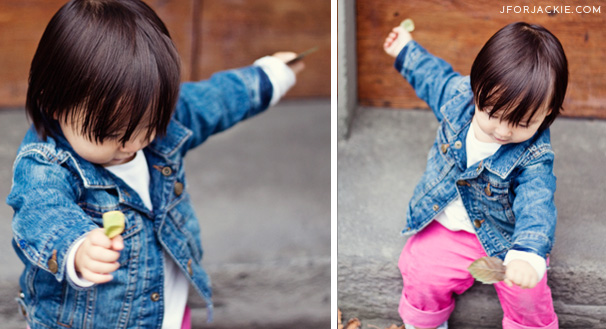 Picking Leaves
Her spirits lifted when we started collecting the pretty fall leaves on the ground and dancing around with them. She held on to one big and one small leaf… they were for daddy. She took them all the way home, well almost, Julienne got distracted by the dog park near our house where she dropped the leaves and ran laughing toward the bow bows. ha ha. Sorry daddy, no leaves for you!
p.s. Yes, she still sits down at every doorstep, good thing we're never in a rush or this would be one grumpy mommy.
Happy Shopping!