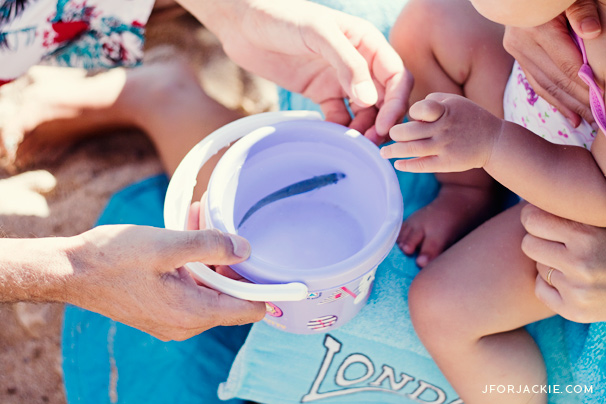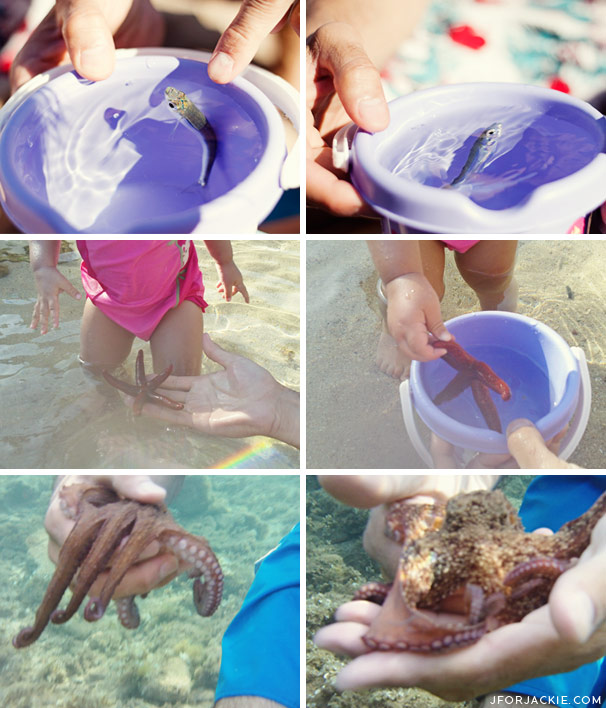 Sardegna Sea Life
With daddy's help, Julienne has seen the wonders of Sardegna's sea life from cute fish, beautiful starfish and even several octopuses this summer. Davide is a master at finding fun things to look at from his excursions in the sea, his specialty is catching polpo (octopus) with his bare hands!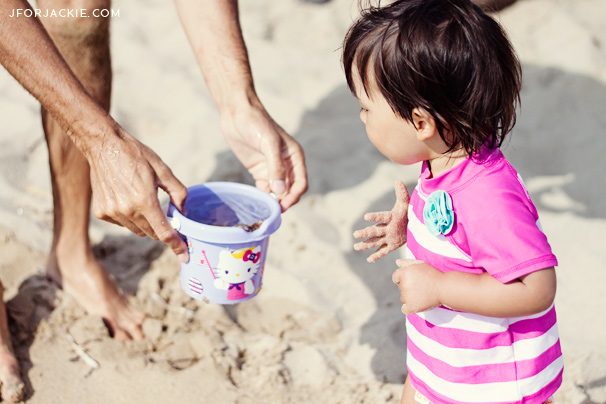 Hello Mr. Octopus
Julienne was very curious and excited to meet all these new sea friends…well until, one of the tentacles of an octopus attached onto her finger. Okay that freaked her out and as you can see above, she kept her distance after that experience. But, don't worry Juli baby, I think that would freak out most people! Auntie Jenny did not even want to look at Mr. Octopus he he. :)
Happy Weekend everyone!