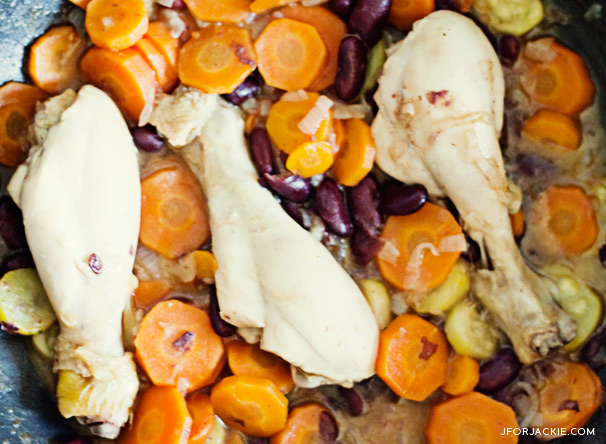 Today's Lunch
We ate this quick and delicious meal for lunch today with Allison's suggestion on making a vegetable stir-fry. I bet it would be tasty with different vegetables like broccoli or peas – look in your fridge and see what you can mix together!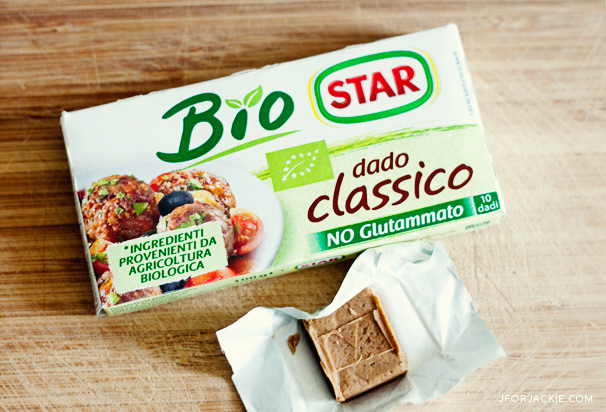 Bio Star Dado Classico = Organic Bouillon Cube
I like using the organic dadi (bouillon cubes) and this is the one we usually buy…this Star classico flavor is made with organic onions, carrots and parsley.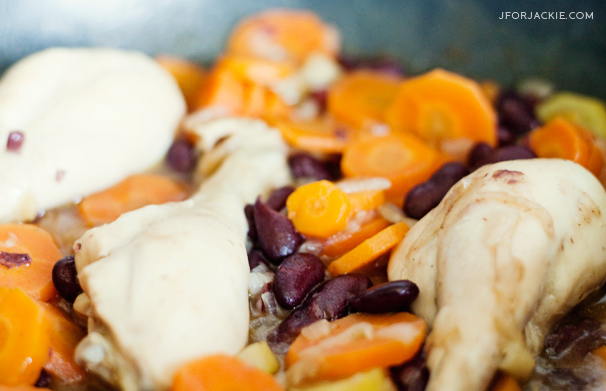 Chicken Drumstick Vegetable Stir-fry
Ingredients
3 chicken drumsticks (fusi di pollo)
3 small red Tropea onions
2 medium carrots
1 medium zucchini
1 200g can of red beans (fagioli rossi)
1 cup of water
1 bouillon cube (star bio)
Extra virgin olive oil
Instructions
Heat some extra virgin olive oil in a large wok or pan on medium heat.
Chop the onions and add it to the oil.
Peel and slice the carrots and zucchini. Drain and rinse the beans.
Add the carrots, zucchini and beans to the oil and sauté for 7 minutes.
Heat 1 cup of water on low and dissolve the bouillon cube for about 1 minute, then add it to the mixture.
Skin the chicken drumsticks and place on top of the vegetables.
Partially cover and simmer for 40-45 minutes, flip the chicken drumsticks over several times while cooking.
Simmer until the chicken is fully cooked.
Serve warm.
Notes
* Add salt according to your own tastes, I made this dish for Julienne so I did not add any additional salt since the bouillon cube had enough flavoring!
http://jforjackie.com/2013/08/vegetable-stir-fry-with-chicken-drumsticks/
j for jackie copyright © 2014. all rights reserved.