Favorite Gelateria this summer
Gelateria Yogurteria Porta Romana (Piazzale di Porta Romana, 2) just became our favorite gelateria in Florence! Allison told us that this location had healthier, sugar and gluten free gelato flavors and we finally had a chance to try it this past weekend.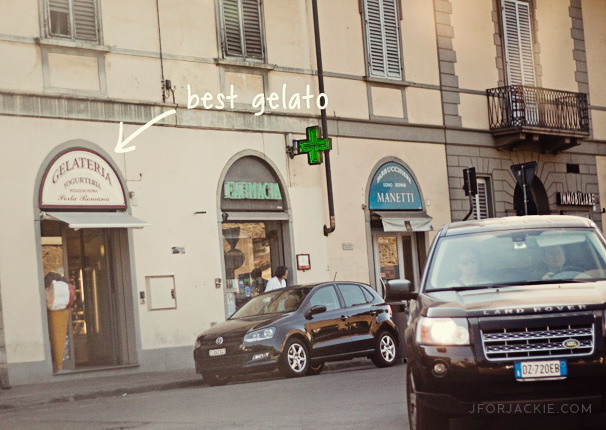 Across the street from Boboli
Although it is a small gelato shop, it is a bit hard to miss with the large ice cream cone at the entrance.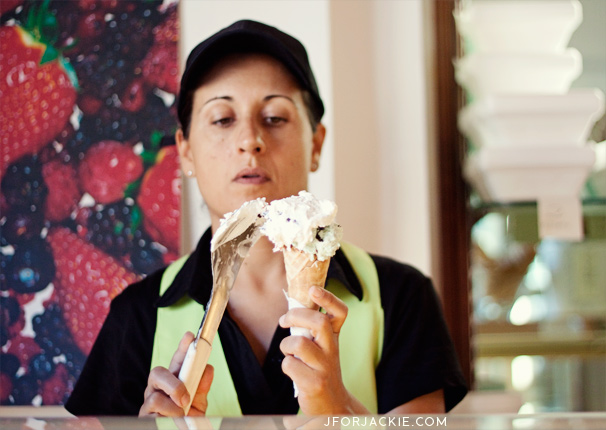 Healthier Gelato Flavors
There is a sign in the gelato display that reads: Gelato alla frutta e cioccolato fondente privo di lattosio, saccarosio e glutine – Zuccherato con fruttosio. Translated means that their fruit and dark chocolate ice cream flavors are lactose, sugar and gluten free – Sweetened with fructose.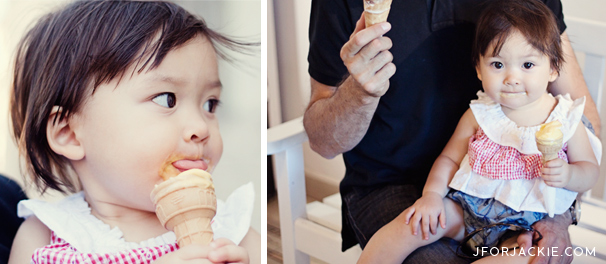 New favorite gelato
For Julienne, we ordered the mango and cocco (coconut) and they were both delicious! Davide always gets the same flavors so that he can compare the gelato fairly…cioccolato, crema and stracciatella. His parere (opinion) was that his crema (cream) flavor had an authentic homemade taste and one of the best he has had in Florence!
Yes, I think this is our current favorite gelato in Florence. Two thumbs up Gelateria Yogurteria Porta Romana!