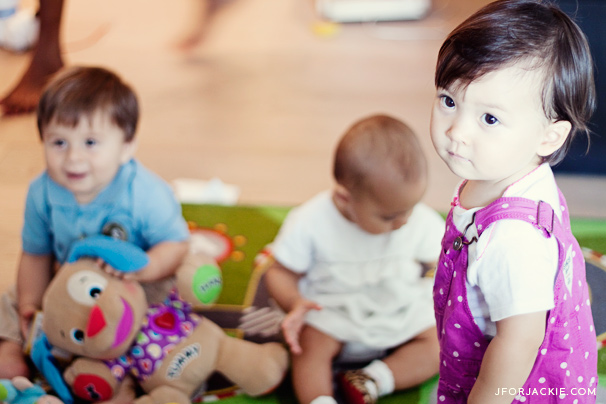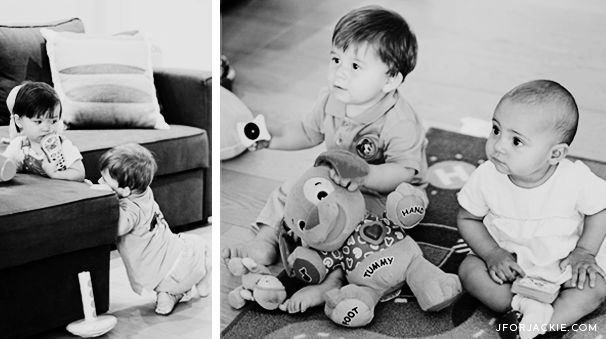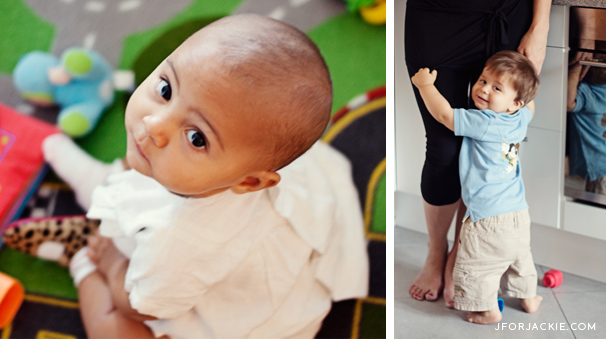 Oh happy sweeties
Julienne is so lucky to have so many happy babies to play with during the day. Matteo and Olivia, both have the best tranquil dispositions that it's hard to find them with a frown on their face. Although there was this one incident at this playdate last week when Julienne and Matteo battled over the same electronic telephone! Babies and phones! What is that?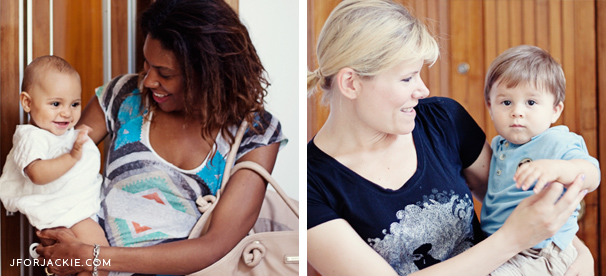 Goodbye, until next time!
It is so hard as a parent not to watch your little ones do cute things – one day, we'll all find ourselves having a crick in our necks from turning toward our beautiful little ones a gazillion times a day!