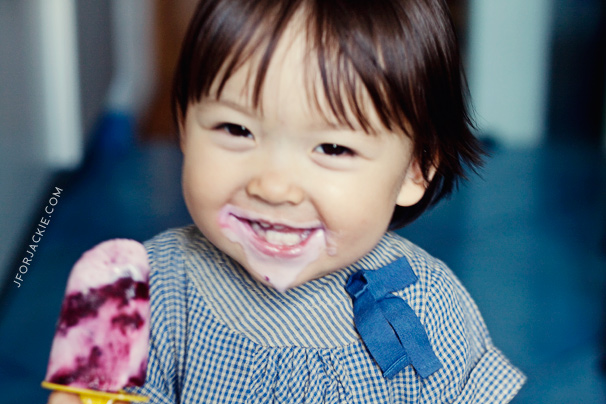 Summer Yogurt Pops
We taste tested these mixed berry yogurt popsicles today and I think we get Juli's two thumbs up!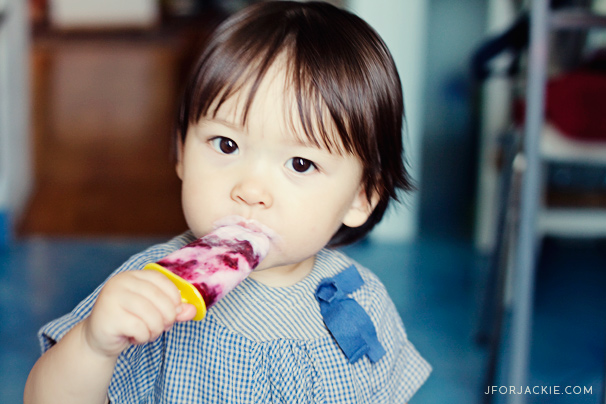 Easy summer recipe
I alternated one scoop of frutti di bosco (mixed berry) yogurt and one part pureed fruit (1 cup of frozen mixed berries) into popsicle molds, making 5 layers in each. Took this idea from Martha Stewart and with a thin-bladed knife, swirled the mixtures in an up-and-down motion – purely aesthetic purpose. Put them in the freezer for 2 days and voilà…a yummy treat and helps Juli with teething!
Note: I prefer the brand Müller for yogurt and we bought the frozen berries at NaturaSì…there was a recent recall on frozen mixed berries (brand Bosco Reale) for a hepatitis A contamination, so be careful where you buy them!


Ice pop molds
Where do you find popsicle molds in Florence? Ikea! We bought these Chosigt stampo per ghiacciolo (popsicle molds) at Ikea for €3.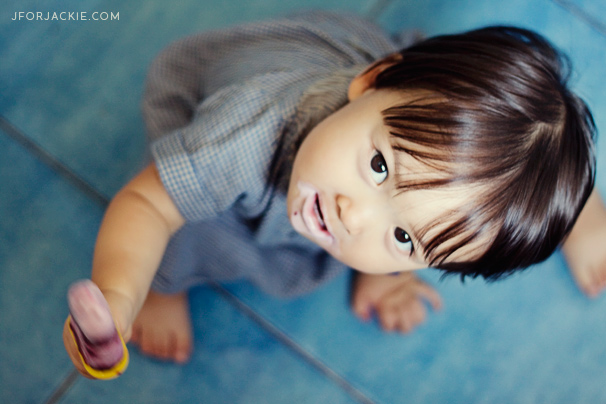 Sharing is caring
Anyone want a bite?
Happy Popsicle making! Do you have a favorite popsicle recipe you want to share?