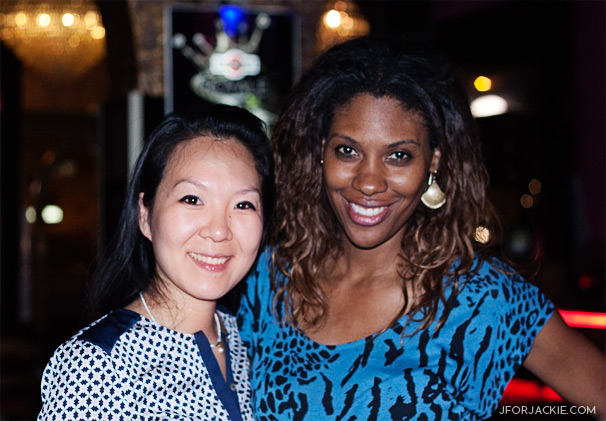 Photo taken by Kitsch Waitress
Buy a drink & eat free buffet
Last night, Andrea and I headed out for a girls' night out, no babies and no hubbies. We decided on having an aperitivo at Kitsch (Viale Gramsci, 5r near Piazza Beccaria)…it had been awhile for both of us and we noted that their already vast food selection seems to have grown.
Aperitivo at Kitsch
When it comes to aperitivo, Kitsch bar has one of the largest array of buffet food in all of Florence. On the weekends, there is a DJ spinning music and a chef that will heat up fresh pasta or risotto right there in front of you. All this, for the price of one drink – €9 with aperitivo and €5 without aperitivo or for any consecutive drink.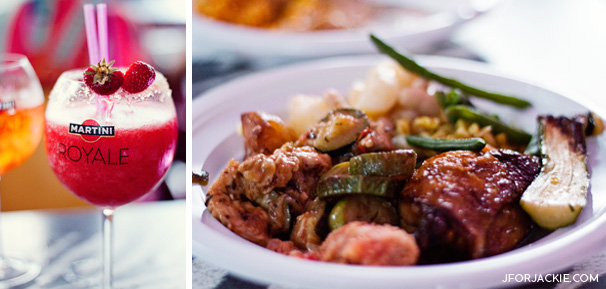 aperitivo in Italy
What exactly is an aperitivo? Okay, when you think aperitivo, don't think happy hour, it is not the same thing. The traditional idea of a happy hour is to get a discount on drinks and/or appetizers, not the case for an aperitivo in Italy.
The concept of an aperitivo is a pre-dinner drink that gives you a chance to unwind from your long day before heading home or out for dinner. Unlike in the U.S., during the aperitivo time (7-9pm) drinks are not discounted, in fact, you pay more! They will ask you if you are having your drink with the accompanying aperitivo and the drink price will reflect your decision. Drinks with aperitivo will cost anywhere from €5-15 depending on the location.

Good food and Good drinks
What type of food is offered at an aperitivo varies largely on the place, there are bars that offer only bruschetta, cheese and olives or others that serve full buffet meals of risotto, pizza and even roasted chicken (places like Kitsch!). The trick is finding a place that serves good food and good drinks!
Two thumbs up Kitsch!
Note: We don't usually go to an aperitivo and then eat dinner afterwards…maybe that is because we tend to eat 2-3 plates worth of food!