Cheap Sandwiches in Florence
This is our favorite sandwich shop in Florence, I Due Fratellini on Via dei Cimatori 38/r, a hole in the wall spot with amazing quality and great prices.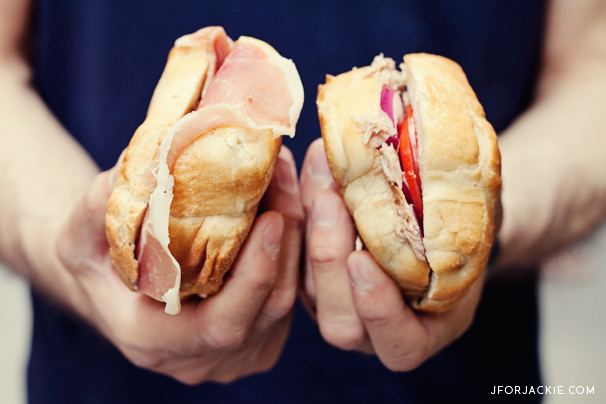 Something for everyone
Their menu is varied and all sandwiches are €2.50 with a few priced at €3.00. Davide always orders prosciutto or lard (I know, lard!) and I always get the #7 (tuna, tomato, onion) – if I want to go all crazy, I switch out the onion for arugula! ha.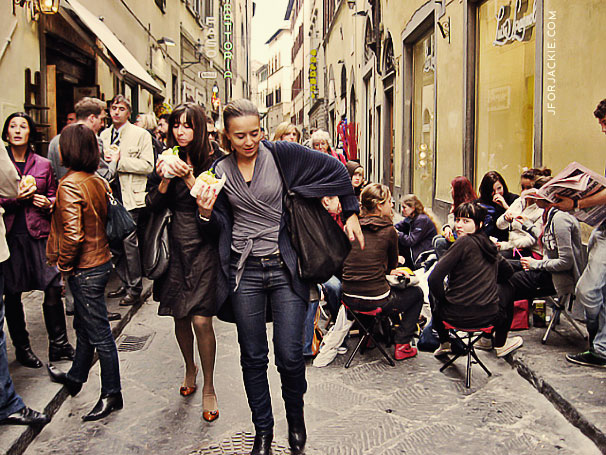 Bring your own seat
This is a takeaway sandwich shop, so if you don't want to stand, bring your own seat! At any season, you will find lines out the door, but they are fast and friendly so waiting is not an issue.
Two thumbs up to I Due Fratellini, if you're in Florence definitely stop by and go grab a sandwich!