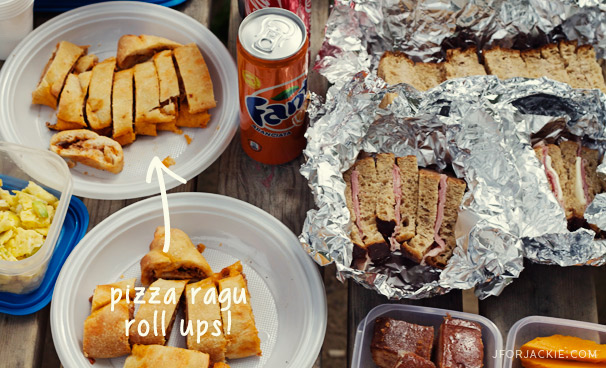 Prepare sauce beforehand
This is a fast and easy recipe to make that will please toddlers and adults. For this to be a quick meal, I always make the ragù sauce beforehand, either the day before or defrost one portion from my freezer stash.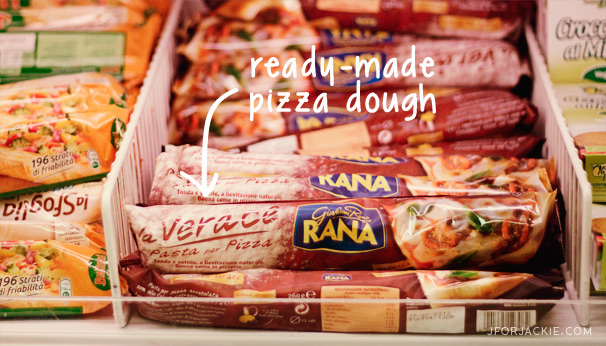 Rana Pasta per Pizza
We have tried various pre-made pasta doughs and the Rana brand is the one with the best texture – nice crunchy outside and chewy inside.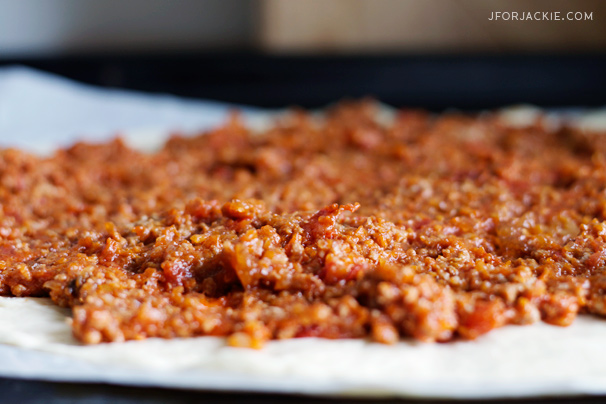 Fill it up
I like my rolls to be full of ragù don't be stingy with the filling – stuff them up! Note: for a real pizza experience, add some shredded mozzarella cheese before you roll it up.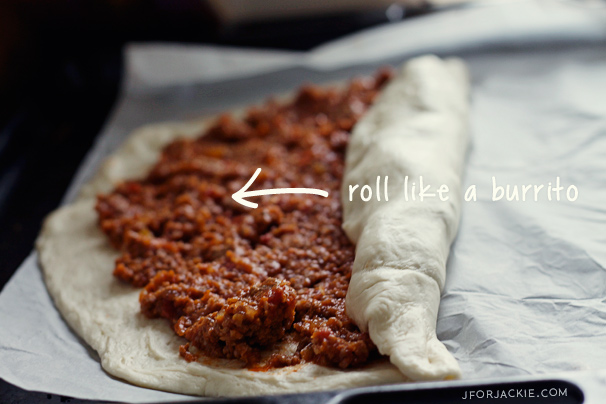 Rock 'n roll
Start at one edge and roll it to the other edge, closing off the corners by folding the edge into itself. Keep the dough seam up for baking.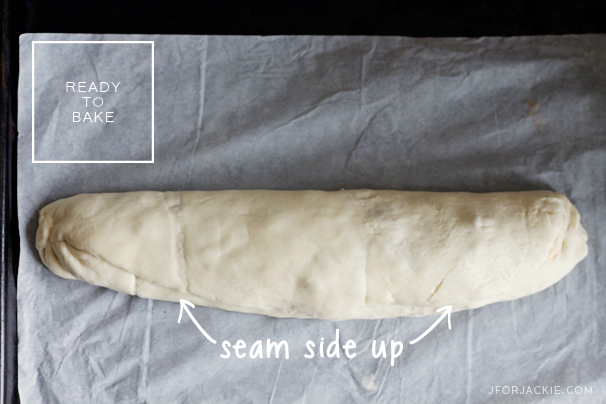 Easy Appetizer Pizza Ragu Roll Ups
Ingredients
1 pre-made dough for pizza (Rana)
1 1/2 cups of ragu sauce
Instructions
Preheat oven to 180°C / 350°F ventilated.
Roll out the pizza dough* on a baking sheet.
Spread the ragù sauce evenly on the dough.
Then roll it up starting at one end and making sure that the seam side is on top.
Place in the preheated oven for 25 minutes at 180°C / 350°F, then for the last 15 minutes reduce the heat to 160°C / 320°F. (time may vary depending on your oven strength, make sure to watch for burning - the crust should be lightly golden)
Let cool and slice with a sharp knife into 1 inch slices. Serve warm.
Notes
*Take the pizza dough out of the fridge 10 minutes before use.
http://jforjackie.com/2013/07/easy-appetizer-pizza-ragu-roll-ups/
j for jackie copyright © 2014. all rights reserved.