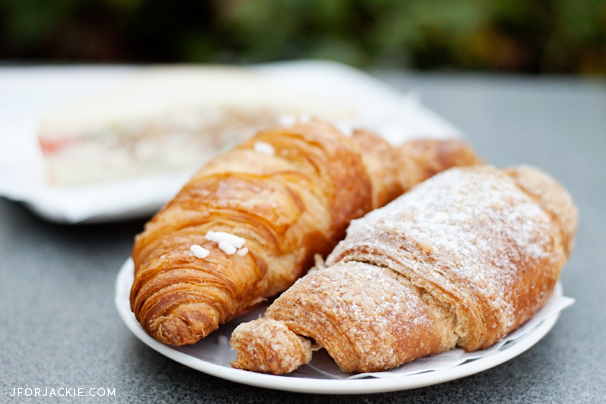 Bar Atlantic Esselunga Gignoro
On our way to pick up groceries, sometimes we will stop by the Bar Atlantic that is associated with the Esselunga supermarket. The cappuccino and pastries are average…but, if you're lucky and the pastries are warm then they go from average to delicious! Something about warm pastries just really kicks it up a notch.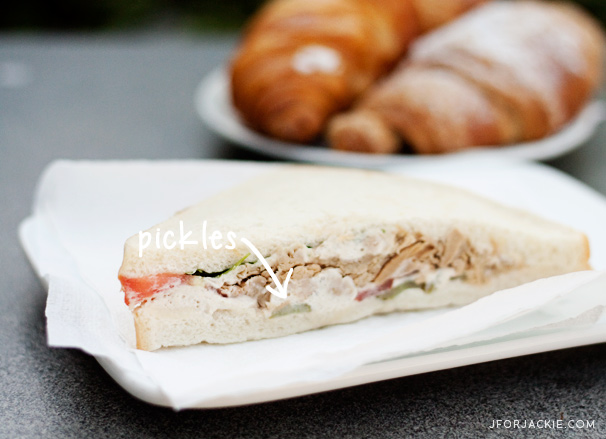 Tuna Sandwich with pickles!
I think this is seriously the first time I have eaten a sandwich in Italy where there are pickle slices inside. (And no, Mcdonald's hamburgers don't count!) A super simple tramezzino sandwich, but with that extra pickle crunch for these American tastebuds, it is perfect!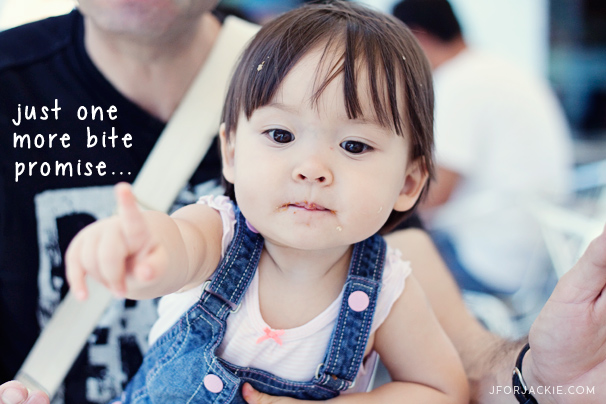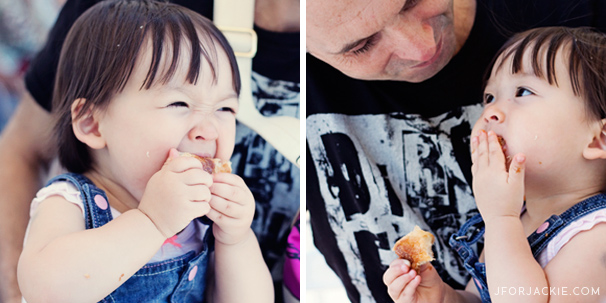 Julienne could not get enough
As you can see, Julienne appreciates her pastries warm as well – the speed in which she ate her brioche, you would think someone was going to steal it away from her! You can see that it got everywhere, even in her hair!