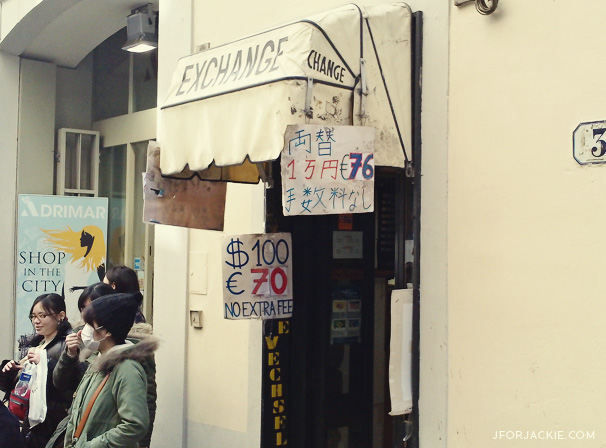 Change – Exchange – Wechsel
If you are in town and need to exchange money in Florence, banks and most exchange locations will charge you crazy fees for each transaction. I always suggest this exchange place…okay, from the photo it seems a bit dodgy and yes, it is literally a hole in the wall – but, with no extra fees this is really one of the best rates to exchange your money in Florence.
No extra fees
This exchange place is hidden on a tiny little side street between the Uffizi Gallery and the Signoria Square on Via della Ninna, 9r.
They are open every day from 9am – 8 pm, remember to bring your passport or id.