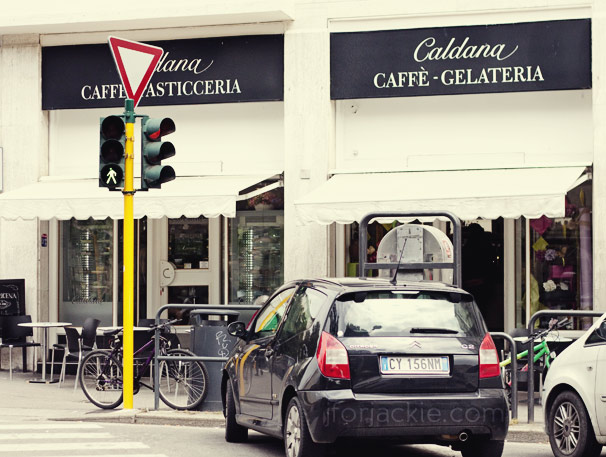 Pasticceria Caldana
Last night, Massimo told us about the newly renovated Pasticceria Caldana (Piazza Leopoldo, 4)…so, off we went for our Sunday breakfast.
sottiletto
We tried a delicious new pastry (new for us) called sottiletto – sorry no photo, we ate it too fast! It was made with two thin outer layers of crispy pastry dough and an inside layer filled with an eggy cream center…yum!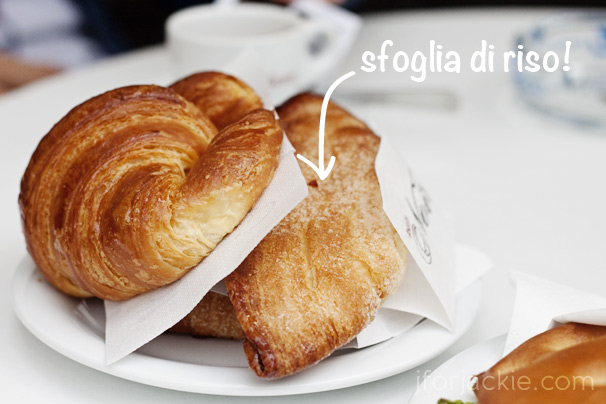 Sfoglia di riso
Today I decided to try the sfoglia di riso (rice pastry) instead of the regular cream version. It was not served warm, but it was pretty tasty.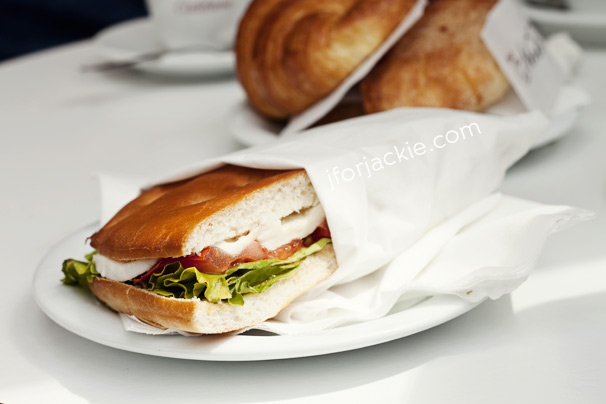 Caprese
I ordered the Caprese sandwich, tomato and mozzarella cheese, it was the only sandwich without pork in it. I definitely prefer Pasticceria Querci for their sandwiches, this was bland and soggy.
The pasticceria offers outdoor and indoor seating with above average pastries..I do say, we will be seeing you soon Caldana!
Happy Sunday Everyone!