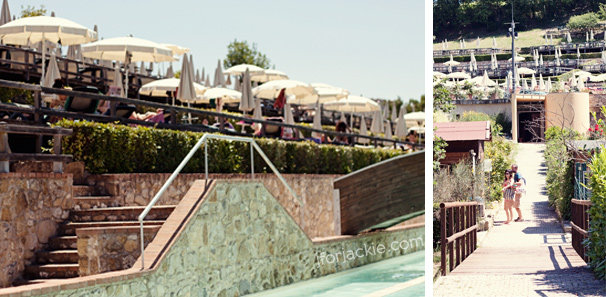 Piscina Quercegrossa
This pool is the hidden gem in Siena (SR 222, Quercegrossa), just a 50 minute drive away from Florence and a great escape from the summer heat in Tuscany. Wait…maybe I shouldn't be writing this or it won't be so hidden anymore! ha ha.

Thanks Allison for introducing this pool to us! The entrance fee plus two beach chairs and one umbrella comes to €29 – this includes the use of three pools and showers. There is even a saltwater pool for babies.


(Above two photos taken by Davide Plaisant)
Splashed around with Mommy
At the beginning, she seemed a little wary of the water, but after playing a bit she started to splash around. Julienne is a little fish just like her daddy, totally aquatic, unlike her mother!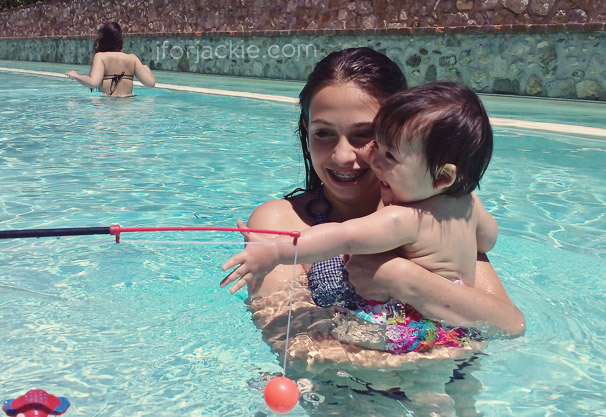 Went Fishing with Ginny
Davide bought a fishing set that we tested out today – I think Davide had more fun than Juli! Ginny, one of Julienne's favorite cousins played with her all day in the pool…even at one point, when she was shivering with cold, she refused to get out!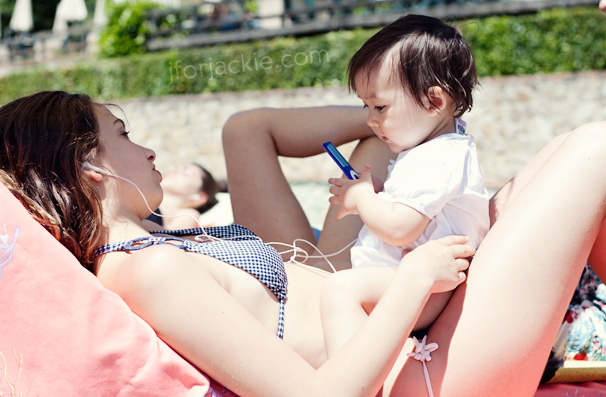 Chillaxing with the Ipod
After lunch, Julienne enjoyed some downtime with Ginny…nothing like a little music and dancing to relax. What a relaxing Saturday…it was nice to have someone else watch the baby for awhile, thanks Ginny! :)
Stay cool everyone!