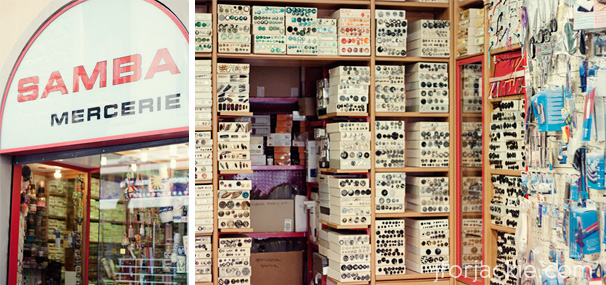 Merceria = Haberdashery
Wordreference.com says that the translation of merceria is haberdashery. What a weird word! Let's just make it simple, these merceria shops sell everything from buttons, ribbons, needles and sometimes fabric.
Samba Mercerie
In Florence, my favorite shop that has a vast array of buttons is Samba Merceria on Via S. Elisabetta, 10R – hidden away down a small alley street right across from the Hotel Brunelleschi.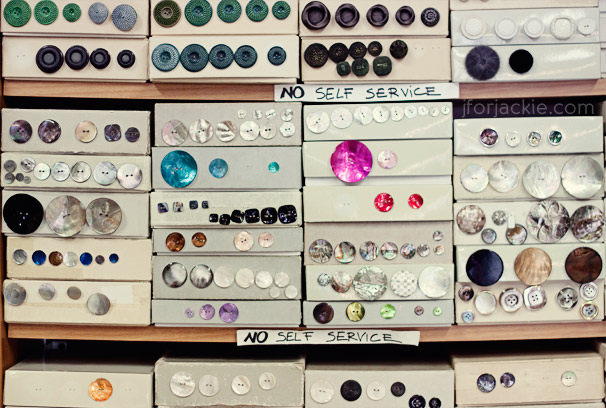 The selection is no M&J Trimming in NYC but, they have a great collection and the staff is very helpful.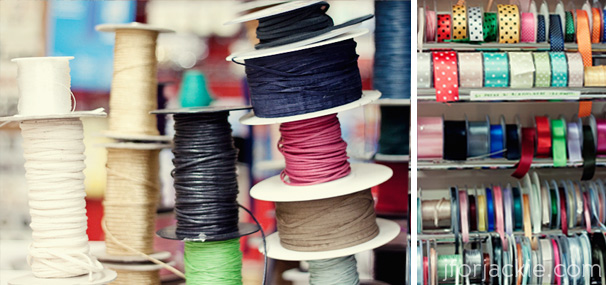 They also have other craft supplies such as ribbons, leather cords, needles, etc.
Tip: Change up the look of an old coat or sweater by swapping out the buttons…you'd be shocked at how different it will look.