Pasticceria Bar Gaetano
Pasticceria Gaetano on via di Novoli (corner of Torre degli Agli) near the Novoli area was our pick of the day. No outdoor seating and very limited indoor seating but, their sfoglia alla crema makes up for the lack of chairs.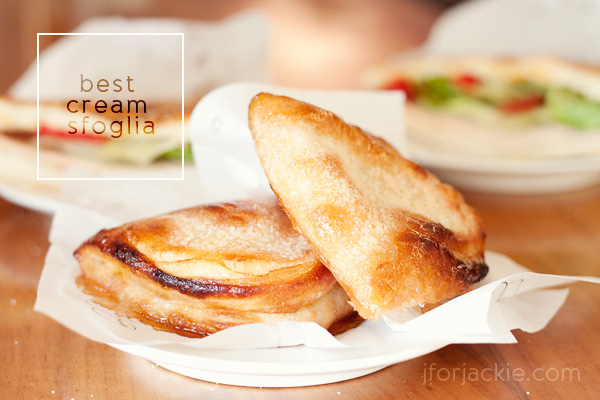 Sfoglia alla crema
This cream sfoglia is hands down one of our favorites in Florence. The outside is the perfect crispy sweetness and the right amount of cream filling.
Brioche Salata
Did you know that some pastry shops have salted croissants? I did not! They were out of regular croissants and offered us this salty version instead – it was perfect for Julienne! Not sweet at all and Juli thinks she is eating what we are eating, only it's healthier. Why did I not know about these salty babies until today…husband you are holding out on me!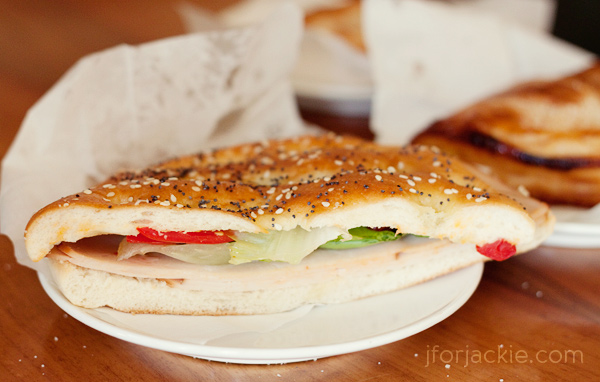 Turkey not Tuna
It's rare that I see turkey offered in sandwiches, so if I see it, I eat it. ha ha. Too bad it was dry! I am so picky, eh? The bread was good, but with nothing to spice it up it felt bland. Stick to the sfoglia alla crema.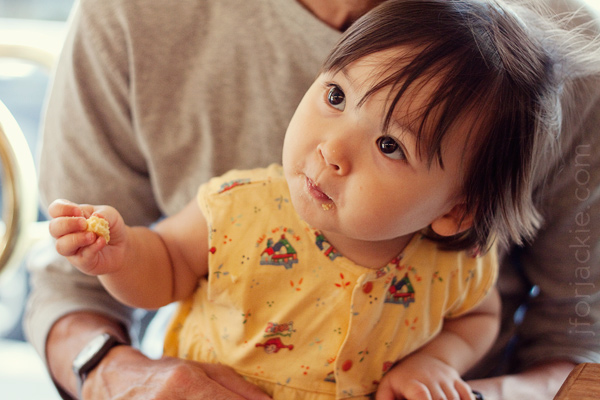 Free Cookie
Yes, Julienne exchanged smiles and salutations with the staff at Pasticceria Gaetano which won her a free cookie! Even before she was done, Juli was asking daddy for another – puppy dog face didn't work this time. Silly rabbit.
Happy Sunday everyone!