Has it really been 16 months? Sixteen months since I have been out without the baby or my husband…OMG.
Not sure how long I have been saying that I want to get my social life going again — I have tried, but last-minute change of plans, rain checks and a myriad of other excuses…until, days turned into weeks and all of a sudden, 16 months have gone by without having had any real time for myself.
This is one jam-packed weekend, we had our sushi date on Friday and girls' night out on Saturday! It doesn't stop there, tomorrow we have a little Cinco de Mayo get together at Andrea's. Whoop! Welcome back social life, I missed you!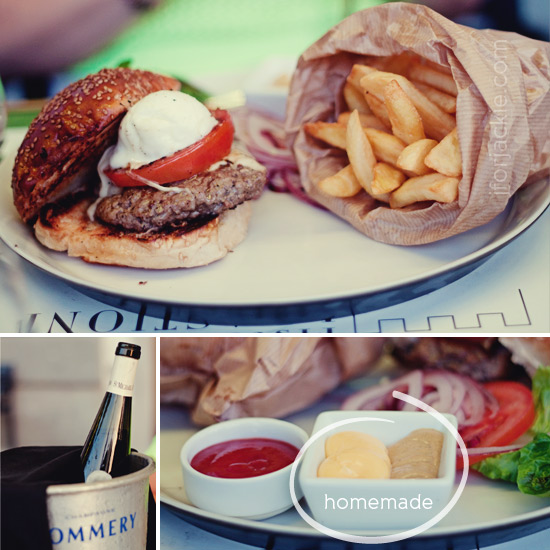 So, where did we go for girls' night?
Torre 69 (lungarno benvenuto cellini, 69r) with Annie and her friends for some scrumptious burgers. I ordered the Special Burger (hold the bacon)…anything with an added egg on top is my kind of dish! They have a very creative burger menu, Annie ordered the Italian Burger and you can see in the photo, it came with grilled tomato and mozzarella cheese.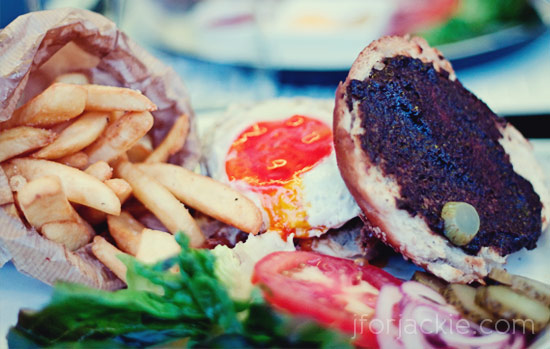 Torre 69 has made it on my top burger in Florence list. Without asking how we wanted our burgers cooked, they all came out perfectly brown and slightly pink inside. Each plate came with a side of crunchy fries, all the fixings and amazing homemade mayo and spicy mustard. Delicious!
I would definitely recommend this place for a nice dinner or lunch.
A few extras that I appreciated about this place: prosecco while you wait for your party to arrive and fried flowers offered to your table as an appetizer.
Service: everyone was super helpful and extra friendly, for me, this is hard to find in Florence and I found it completely refreshing.
Price: burgers range from €11-14, wine €20 and up, cover charge €2.
Two thumbs up Torre 69!
(photos by jackie ahn)