Today we had fun eating pancakes and strawberries at Radici Yoga's Mother's Day Brunch. The yoga studio is located on Via Guelfa, 116…right behind the Fortezza da basso and the train station.

We were lucky to meet some lovely moms and their adorable babies.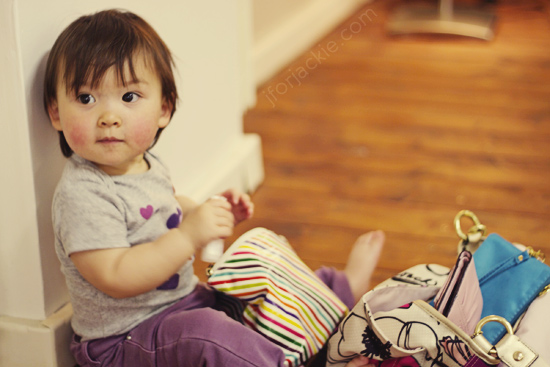 Brunch at Radici Yoga
Did Juli have fun playing with these cute babies…I would love to say "Yes!" to this question, but she spent the whole time emptying out the entire contents of my bag and giving away credit cards to all the other moms in the room. Oh, how generous you are little baby!
Thanks Keisha and Radici Yoga Studio for the invite and the wonderful brunch!