if you are here for the first time…welcome to my blog!
Hello. Ciao. 안녕.
Name: Jacqueline Ahn
Alias: Jackie
Hometown: Lynbrook, New York
Current home: Florence, Italy
Most commonly seen: Talking on Skype, eating something with ketchup on it, surfing the internet, playing candy crush and reading on her tablet.
Favorite phrase in Italian: Conosco i miei polli (i know my chickens!).
Will not leave the house without: Lip balm and lip gloss.
Recent obsession: Vintage style especially bathing suits.
Interesting fact: When excited, will hit you.
I am a Korean-American girl raised in NY and now living in Florence, Italy. A self-confessed internet addict a.k.a. computer dork who loves to sit for hours searching online for solutions! I love combing through information, filtering it down and then sharing what I find. This blog is just a way for me to share with a larger audience.
I'll be writing about what I am personally interested in, so topics will tend to vary depending on what's on my mind, but the mainstays will be:
1. Beauty & Fashion trends and tutorials, Product Reviews
2. Family life, Pregnancy, Motherhood
3. Cucina *Kitchen, Recipes, Where to shop for hard to find ingredients
4. Living in Florence, Tips & tricks, Travel advice
5. Tecnologia *Technology (yes, I am also a total computer geek!), New product releases, WordPress tips
The most commonly asked question I get from people I just meet is:
How did you end up in Italy?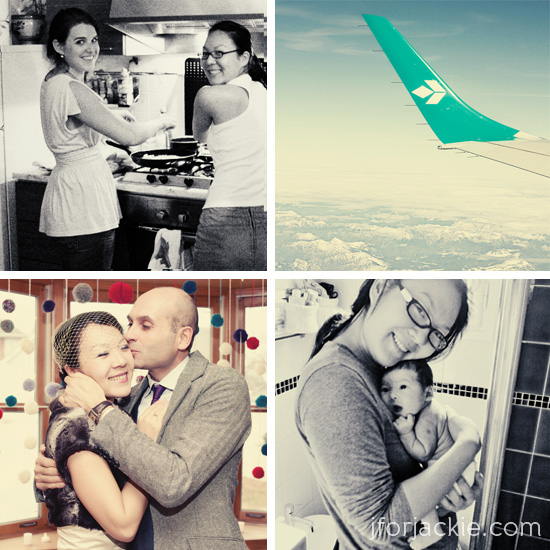 I came to Florence, Italy in 2005 to study fashion and fell in love with the way of life and made some great friends that are still in my life today. I ended up going back home to NY to work…but, a year later I found myself dreaming about Italy and so, I packed my bags and tried my hand at working and living abroad. Along my path to self-discovery and making it work in Florence…I met my other half, Davide. In 2010, I married my wonderful Sardinian man and then our beautiful Julienne joined our little family in 2012. : )
(photos by chelsea luna – top left, jackie ahn – top right, kimberly hurst – bottom left, davide plaisant – bottom right)